[STAFF EDITORIAL] Don't let police brutality dialogue die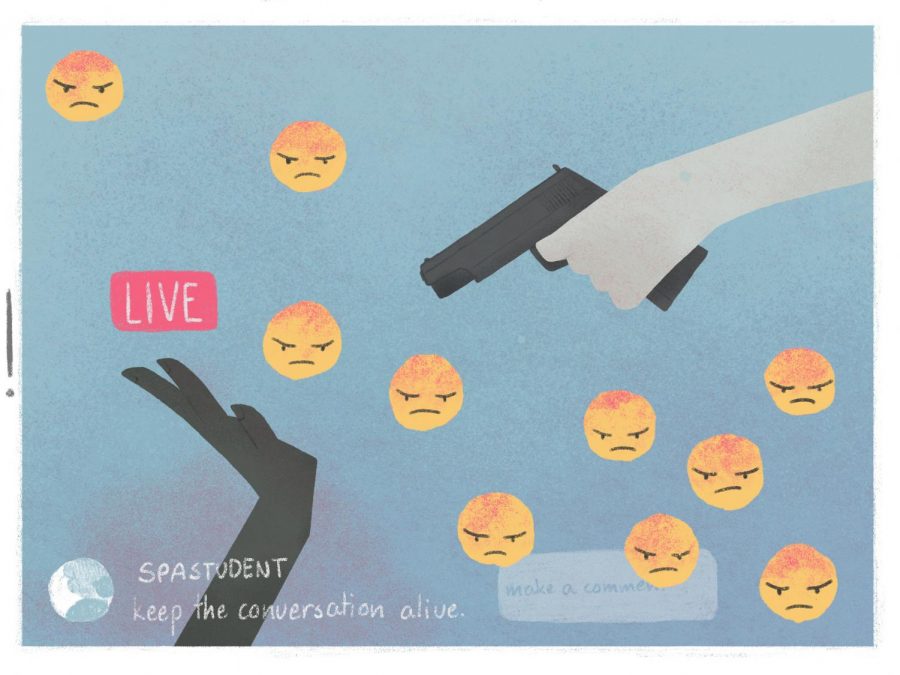 On Sept. 7, Brian Quinones was fatally shot by police following a car chase from Edina to Richfield. Quinones made a post on Facebook that read "so sorry" and turned on Facebook Live before exiting his car, appearing to be holding a knife, where multiple officers fired over 10 shots at him. Quinones' live stream continued from where he left his phone inside the car for 97 minutes, while neighbors who had heard the gunshots quickly gathered around the scene.
The car chase, Facebook post reading "so sorry," live stream, and alleged knife have all led to speculation that the events of Sept. 7 may have been a case of suicide by police, a situation in which someone purposefully provokes police officers so that they are forced to fire at them. Despite the fact that there is no real evidence to support this theory – saying that "so sorry" is absolutely a suicide note would be extrapolating at best – it is a possibility. However, if this was the case, it only further emphasizes the normalization of racial profiling and police brutality. If Quinones had planned on the chase ending in gunfire, the police certainly made it easy.
"
Quinones's death cannot be treated as an isolated incident."
Politically, police brutality is often associated with a left-leaning point of view. It is imperative that this changes. Regardless of party alignment, it is crucial that politicians and the general population alike make it a priority to fight racism and unlearn internalized white supremacy. Death – especially that of innocent individuals – should not be seen as a partisan issue.
Additionally, Quinones's death cannot be treated as an isolated incident. In fact, there was another officer-involved shooting on Sept. 15 in the Midway neighborhood.
"Another black man has been killed by the police," St. Paul NAACP president Fahrio Khalif told the Pioneer Press when he came out to talk to community members gathering around the scene.
There is a tendency to let conversation surrounding social issues die once it is no longer "trendy," or if the topic doesn't directly affect a large swath of the SPA community. This is certainly the case concerning police brutality. The response to gun control last year within our community was enormous, with a large number of SPA students participating in the national walkout calling for gun control.
Over the summer, metal straws became a trend, and the conversation turned towards environmental issues. But, maybe because the focus is already on climate change, or maybe because talking about police brutality lost its spark once the outcry following the July 2016 shooting of Philando Castile faded, Quinones' death has been met with utter silence within the SPA community.
This has to change. Conversation around important social issues should never fade when tangible progress has not been made. We are the ones who are sorry – and calling for a dialogue to resurge that never should have gone away in the first place.
This editorial was originally published in the September 2019 print issue of The Rubicon.