[DOCUMENTARY REVIEW] The 13th reviews the history of African American incarceration
The 13th showed the story of racial inequalities in the U.S., and how the history of the country has shaped race relations today. Filmmaker Ava DuVernay showed how these racial inequalities disproportionately filled prisons with African Americans.
This movie took a more documentary approach, featuring speakers such as Cory Booker and Hillary Clinton. The film talked about the 13th amendment which was ratified in 1865, and how it left a loophole of slavery in the U.S. in the form of prison labor. DuVernay then looked at how this loophole affected African Americans where currently one in four black men in the U.S. are incarcerated. The film used interviewees to explain how the country got to the point where incarceration is used as a punishment for African Americans.
The 13th then fast forwards to the late 1980s till now where private organizations such as ALEC combined politicians and corporations to make laws. Corporations such as Walmart, Coca-Cola, Pfizer and AT&T are a part of this organization where they influence lawmakers or propose laws to their benefit. This film primarily focused on the CCA corporation, which privatized the prison industry. In the return for their work, the government was forced to fill all of these prisons, so they created new laws influenced by ALEC which targeted African Americans. Laws such as the crackdown of crack in the 1980s harshly punished small offenses involving crack in primarily black neighborhoods. We see these types of laws and regulations in effect today as the percentage of African Americans in prisons is significantly higher than any other race in the U.S..
Rating:★★★★★
Leave a Comment
About the Contributor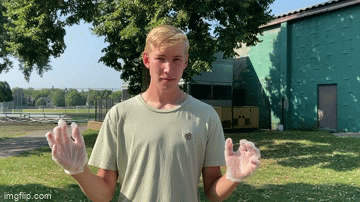 Zekiah Juliusson, Opinions Editor
Zekiah Juliusson is the Opinions Editor of Rubiconline and this will be his 4th year on staff. Over the summer he took a fun boundary waters trip and played...