Chen stays in shape from home with upper body workout
As St. Paul Academy is now back in distance learning, and sports are temporarily on hold, athletes are trying to stay in shape from home. Although students may not have all the same equipment available to them as they used to, they are making do with the situation and keeping themselves in shape and healthy. Sophomore Ben Chen shared his upper body workout routine that he uses to stay in shape during the soccer offseason.
First, Chen starts off with chest workouts. He bench presses to start the exercise and then moves into inclines. With another weight, he does flys, a dumbbell bench press, and finishes it off with wide grip push-ups.
"
Working out helps not only physical health but also mental health, and it is an excellent way to stay balanced during the pandemic"
— Ben Chen
Chen then moves on to his shoulder workouts. He starts off with a shoulder press with a barbell. He then does a dumbbell press, does Arnold presses, then does bus drivers. He does some push-ups, overhead holds and finishes this section off with plate twists. "The weight differs for different exercises and different people, so don't push yourself to the point that you're hurting yourself, but make sure it is a challenge," said Chen.
Chen does an arm workout next. Arm workouts can be found on youtube or practically any other social media service. There are many videos as well as tutorials on how to perfectly execute all the activities mentioned in Chen's workout and new workouts that students may not have tried before.
There are different ways to time at-home workouts. There is the on and off method, where you spend a certain amount of time doing a workout and then rest for a certain amount of time. There is also the method of just counting the reps done and then moving on, without timing the workouts. Either way is an adequate way to exercise at home because any method is benefiting the body. "I definitely recommend that students workout when there are no sports because it helps them get physical activity in," Chen says.
Leave a Comment
About the Contributor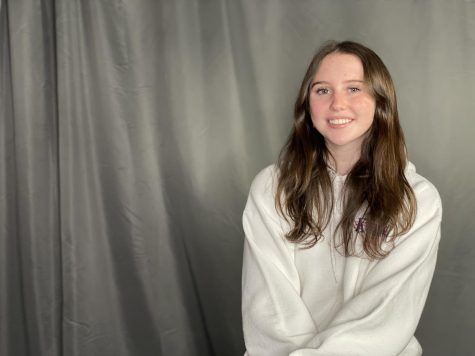 Catherine Hooley, Managing Editor
Hi, I'm Catherine Hooley, The Rubicon Managing Editor. I've been on The Rubicon staff for four years, and I've acted as a staff writer, the News editor,...