Balancing schedules is key to maintaining mental health
As students are welcomed back on campus for the 2021-2022 school year, schedules have begun to fill up quickly. Managing schoolwork on top of extracurriculars, relationships, mental health, and any other commitments or obligations can be difficult. Being mindful of priorities, personal goals, and well-being is crucial for efficiency and success.
Maintaining a busy schedule is important and often necessary during the school year to stay timely and efficient. It forces productivity, learning outside the comfort zone, and it allows your brain to stay engaged throughout the day. However, scheduled breaks throughout the day can be just as important.
Teenagers and young adults (especially) need a certain amount of unscheduled time a day. Many find it difficult to take breaks in the midst of busy school days as it might cut into homework time or sleep, which may hint at overscheduling. But our brains are like our bodies, they need time to rest. Breaks increase productivity, creativity, and ability to focus. If you feel overscheduled, taking time to think about personal priorities might help eliminate some extraneous tasks.
"
too much stress can lead to depression and anxiety, both of which can hinder efficiency and happiness."
Managing stress levels is also a huge factor in time management. While some stress is necessary for optimal brain performance and overall growth, too much stress can lead to depression and anxiety, both of which can hinder efficiency and happiness. Too much stress can also spread onto the relationships around us, creating an overall negative environment.
Another important factor in time management is maintaining healthy habits and routines. Consistency, structure, and organization can improve health and reduce stress levels: getting efficient amounts of sleep, finding time to exercise and eat meals, developing an efficient work routine, etc. Without routines, it can be hard to find efficiency or be able to complete all the tasks at hand.
Finding a productive and efficient workflow strategy will look different for everyone. If you feel unmotivated or too stressed, taking time to revisit priorities and change how you spend your time is crucial.
Leave a Comment
About the Contributor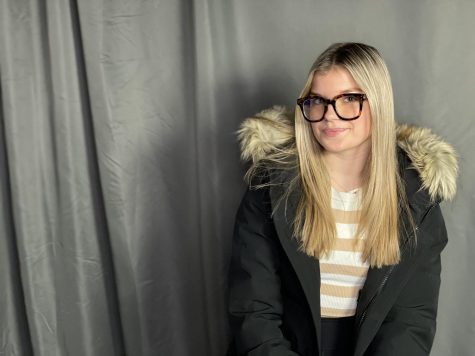 Hazel Waltenbaugh, News Editor
Hi!! I joined The Rubicon as a Sports Editor during my sophomore year. Junior year I started as the News Editor for our print section, and for my senior...