NBA draft sparks debate amongst fans
The Minnesota Timberwolves selected Anthony Edwards Nov. 18 as the first overall pick in the 2020 NBA Draft. Sophomore Simon Assefa believes that Edwards's strength is being an explosive guard, with great pass accuracy and compatibility with his future teammate Karl-Anthony Towns. Assefa worries about Edwards's lack of commitment and experience regarding the team. He believes the player's unwillingness to take the game seriously and his split-interest between football and basketball will be problematic.
Senior Ivan Starchook also contemplates Edwards' questionable work ethic and unsatisfactory motivation to improve over the coming seasons.
Assefa suggests the Timberwolves should have picked guard LaMelo Ball, who would have been an asset to their team but instead was passed up on and selected third overall by the Charlotte Hornets.
Assefa said, "I think LaMelo Ball should've been the pick since he was averaging 17 points, 7.5 rebounds, 7 assists, and 1.67 steals while Anthony Edwards was only averaging 19.1 points, 5.2 rebounds, 2.8 assists, and 1.3 steals per game. Even though Edwards averages just two more points, he doesn't beat LaMelo Ball in any other category. Additionally, Ball was playing in a much more competitive league, showing he was much more NBA-ready. " Senior Evan Reynolds disagrees with Assefa and said, "I feel like the Timberwolves made the right pick at #1 with Anthony Edwards. He was probably the best player available, and I like the fit with the team."
Loading ...
The second pick of the NBA draft was Memphis center, James Wiseman.
Starchook believes that Wiseman will be an excellent addition to the Golden State Warriors and will be very compatible with Curry. With the rest of the team getting older, Wiseman represents the future and will hopefully give the team another chance to play in the NBA championship. Wiseman is an aggressive player who uses his height to his advantage, along with his highly accurate shooting. Even though his defense still needs work, fans are hopeful he will have an immediate impact. Starchook said, "I really like this pick for Golden State, Wiseman has the potential to be a really good player in the future, and he'll give the Warriors a lot of production right away."
The third pick of the NBA draft was LaMelo Ball.
Ball has lots of experience playing professionally, as he played several games in the National Basketball League of Australia.
Assefa said, "LaMelo has great passing IQ and great handles."
Ball was the most well-known player with the most experience, heading into the draft, as overseas basketball is no joke. LaVar Ball, the father of LaMelo Ball, played professional football in the NFL, has pulled countless publicity stunts throughout the past few years, and has even started the Big Baller Brand (BBB), incorporating designs of LaMelo and his two brothers. Additionally, Lonzo Ball, a current guard for the New Orleans Pelicans and former number two overall draft pick, is the brother of LaMelo, which gave LaMelo more experience and better practice when playing at a young age. All of these factors went into both the hype built up around Ball, and his amazing skill set.
While exerting ball control is crucial, Starchook is concerned about his ability to focus on defense and overall shooting accuracy. The Charlotte Hornets previously did not have much structure, so Ball's addition and another critical signing of Gordon Hayward this offseason will bring the much-needed organization for the team. Starchook said, "I think he needs to be in the right situation where he can make mistakes and improve off of them, and Charlotte is definitely that place."
With these new players entering their respective team facilities for the first time, they will be sure to bring all of their skills and assets to the table throughout pre-season training and the rest of the season.
About the Writer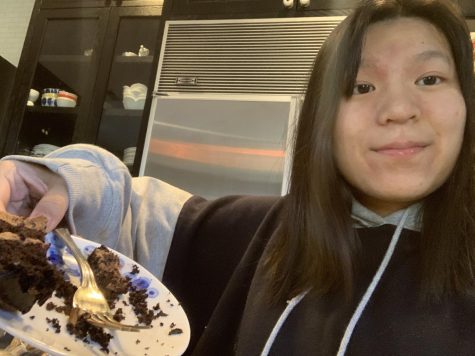 Ivy Raya, Videographer/Video Editor
Ivy Raya is the Video Editor of Rubicon TV on RubicOnline. This is her first year on staff. During this pandemic, she is watching Netflix, going on daily...