Senior Art Seminar offers artistic independence
A small group of seniors work together for their final year. The different mediums these students focus in are photography, ceramics, painting, drawing, printmaking, and video arts… but where they do from there leads down various pathways with uncounted outcomes. Each of the teachers in US Fine Arts, picked a handful of students who showed commitment to their chosen specialty and recommended them for specialized study.
"The senior art seminar is a class made up of seniors, a combination of students that have shown specific interest in a medium, within their Upper School years. Students that have been active in their medium are invited their 11th grade year to participate in the class," Daryn Lowman, K-12 Fine Arts department chair said.
Once chosen, these students have the opportunity to learn from one another to better understand their own strengths and weaknesses. Unlike any other art class, this seminar gives students the opportunity to dive deeper into their own style as an artist. Instead of following the classic way of using each medium, they test the boundaries of it.
"I do printmaking and painting. I like that in this class you can have more freedom than what you can do in a normal class," senior Annie Lam said. "…in Senior Seminar you get to do whatever you want, and have a ton of freedom, with access to the materials."
Every year the students display a sampling of their artwork from the year in a spring group gallery show.
"During the showcase it is rewarding for the faculty to see that students are pushing themselves and taking risks, and focusing on making it personal and using technique. Every year we see something so different, and students putting almost themselves out there for everyone to see," Lowman said.
About the Contributor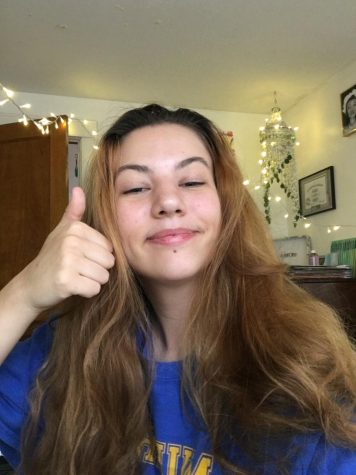 Tana Ososki, A&E Editor
Tana Ososki is an Art and Entertainment Editor at RubicOnline. During her free time she enjoys painting and spending time with her family and friends....