Seeking a balance between safety and schoolwork
Maintaining a secure school environment is an important priority, and one that school administration cannot afford to neglect. However, the safety of students and our possessions does not always need to conflict with accessibility. For example, rather than escorting students to their lockers after hours, the security staff would be more effectively mobilized at the building's entrances, where they can  keep an eye on the traffic coming in and out. Similarly, instead of sweeping vacant wings of the building looking for students to escort to the Summit Center or gym foyer, the security staff could simply walk the same rounds, checking for unauthorized visitors but leaving students to work.
Steps like these are not only a matter of allowing students to work wherever they please. Some portions of the school, like the publications and art wing, are home to equipment unavailable anywhere else. Escorting a yearbook writer on deadline away from the computer with his page on it does much more harm than good. More broadly, this is an issue of trust. The vast majority of us are capable of behaving appropriately without adult supervision. Of course, students should not be allowed to run amok around the building, but choosing who to expel and who to leave alone is a judgment call St. Paul Academy and Summit School's security personnel should be allowed to make. Ask vandals to leave and let the photographers working in the darkroom stay. It's that simple.
Of course, the school administration has students' best interests at heart, and it is unfair to attack security guards who are only doing their jobs. In addition, the security staff has already shown itself to be flexible, delaying the locking of the inner doors to accommodate athletes finishing late practices. However, the administration has an obligation to maintain a dialogue with students to ascertain which security practices interfere most with our ability to use the facilities at our disposal. Accommodating the Upper School Council's request for a meeting, or authorizing the Head of Security to talk with students and reply to their concerns would go a long way toward this end. Safety is key, but it needs to go hand in hand with communication.
Leave a Comment
About the Contributor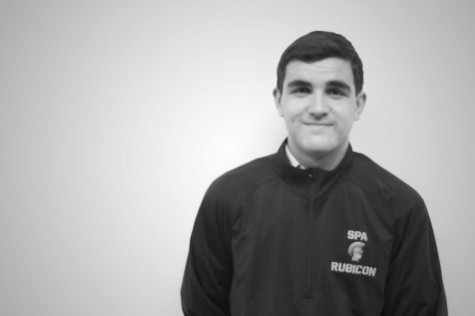 Thomas Toghramadjian, Columns Editor
Thomas Toghramadjian is a senior at St. Paul Academy and Summit School. He is currently in his fourth year on The Rubicon's staff, in the position of Columns...