Country music has become the genre of the political American Right and is often associated with rural communities and conservative values. Yet, the genre has a diverse history and a fan base that is widening to include northern cities like St. Paul and Minneapolis.
20th-century Appalachia and the American West gave birth to Country, converging the sounds and experiences of many different folk traditions– Indigenous North American, African, and European. Since its beginning, country music has centered around the experiences of the working class and praised values of freedom and independence.
The genre is often thought of as one of the South, the West, and rural communities. So, why does Minneapolis rank high among certain country artists' listening cities on Spotify? In recent years, artists such as Zach Bryan, Tyler Childers, Kacey Musgraves, and The Chicks have developed strong fan bases in liberal-leaning Northern cities, representing a divergence in country music as everything in the United States becomes increasingly politically polarized.
Some are calling this folk-inspired subgenre of country "progressive country," and it has taken Minneapolis and St. Paul by banjo and fiddle-fueled storm.
"
[Zach Bryan] talks about his personal life, and I think that is different from other country artists.
— Miles Vogenthaler
However, the stereotypes surrounding country music and conservatism are often true. This summer, Jason Aldean's "Try That in A Small Town" became a Billboard top 100 hit, and was met with high criticism for its lyrics riddled with racist dog whistles– terms with hidden meanings and messages representing a sundown town.
Both reacting to Country's conservatism and reviving the genre's diverse folk origins, "progressive country" leans left or to the center. Soon after Aldean's song brought controversy, Tyler Childers, a country musician hailing from Kentucky, released his single "In Your Love," whose music video features a queer love story in rural America. The two songs send different messages about small-town USA and the nation's political landscape.
Childers' video also garnered negative responses. Conservative fans took to Twitter, saying "We lost Tyler," confused as to why he would feature a love story between two men. Some argued this contradicted Country and Christian values (Childers often includes religious and gospel elements in his songs), though Country has long been a genre influenced and contributed to by the LGBTQ+ community. Childers is no stranger to using his art to convey social messages. In 2020, he released the album A Long Violent History, a country album that challenges "traditional country values" steeped in racism and political conservatism. Given his political divergence from the bulk of the genre, music critics and fans have tried labeling him as an Americana artist, but Childers maintains that he is still Country, and the genre is full of ordinary people like him, telling real stories.
Although Childers has made left-leaning political statements, he is not beyond liberal criticism. His most listened-to song on Spotify is titled "Feathered Indians," and enforces stereotypes aimed at Indigenous communities in its lyrics.
SPA students have started listening to more country this year, and Zach Bryan stands out as the favorite. Bryan certainly has the numbers. As of Sept. 6, he sweeps the Billboard charts, claiming top song, top album, and top artist.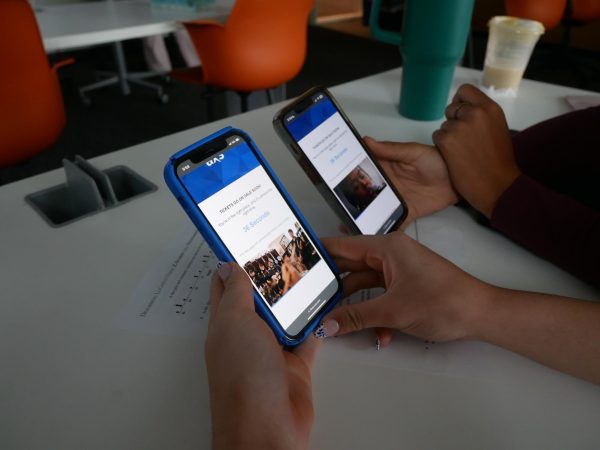 Sisters Audrey and Eloise Leatham are avid Bryan fans and were two in his crowd of 20,000 at the Target Center this August. The audience that night was a mix of young adult fans, appearing to be both city and rural listeners, all singing along and dancing, embracing Bryan's country sound in the heart of downtown Minneapolis. The Leathams find that Bryan's widespread appeal is rooted in his music's humility and meaning. To many, it means something different than more mainstream, traditional country artists, such as Morgan Wallen or Luke Combs.
"Morgan Wallen, I associate more with the traditional version of country, and a lot of Zach Bryan songs, at first glance, would fall under that traditional category, but I'd say he definitely falls under the same category as someone like Tyler Childers," Audrey Leatham said of the difference in musical style.
Part of that difference shows up in Bryan and Childers' lyrics. Both artists sing about growing up in small towns, rural life, and plain and simple emotional upheaval. Though not universally relatable, their songs evoke a familiar nostalgia.
"He really highlights the importance of friendship in his life, and he does talk about that in a lot of his songs, which I like," Leatham said of his lyrics' appeal.
Bryan's bona fide lyrics also speak to freshman Miles Vogenthaler, who watched him play live this summer at Iowa's Hinterlands festival and has a growing collection of his merchandise.
"He talks about his personal life, and I think that is different from other country artists. He is also on the slower side, which I think people like more than honky-tonk country," Vogenthaler said.
Although Bryan and Childers' places of origin may not be the same as their Twin Cities fanbase, their authenticity strikes a common note. In the absence of overtly political lyrics, their twang and common man's experience appeal to a wide swath of Americans, bringing people into the country genre that otherwise would have veered away.
Listen to Bryan's new album, Zach Bryan here.