An in-depth look at Pope Francis I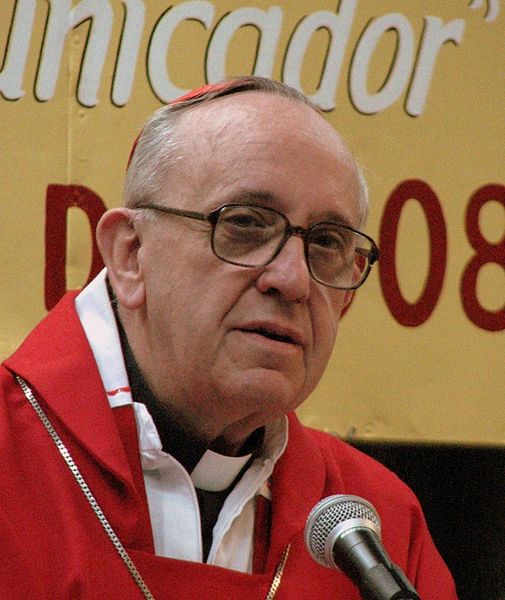 The crowd assembled in St. Peter's Square erupted in cheers as white smoke billowed from the Sistine Chapel chimney, announcing the end of the conclave of cardinals tasked with selecting the next pope. Minutes later, a red-clad protodeacon walked out onto a balcony, announcing Habemus Papam: we have a pope.
Argentinean cardinal Jorge Mario Bergoglio, known for his conservative theology, frugal lifestyle, and his support for the poor of Argentina, was ordained Pope Francis I on Mar. 13. Pope Francis holds the distinction of being the first-ever Latin American pope, as well as the first Jesuit Catholic to hold the Papacy.
Many major news sources reporting on the conclave did not see Bergoglio as a frontrunner, instead touting others such as Cardinals Angelo Scola, and Peter Turkson as likely Popes. Nonetheless, the Catholic world erupted with joy at Bergoglio's selection, seeing him as an invigorating influence on the church.
Bergoglio's selection of the name Francis, a reference to St. Francis of Assisi who rejected his wealth for a life of prayer, may foreshadow a new age of frugality in the Vatican. Pope Francis has already rejected some of the Papacy's trappings, choosing to ride the cardinals' bus on his first day, rather than the papal limousine. During his tenure as cardinal in Buenos Aires, Bergoglio lived in a small apartment rather than the Cardinal's Palace, did his own housework, and rode the city bus to work.
Bergoglio has taken strong political stances on issues of social justice in Argentina, speaking out on the large income gap there and protesting proposed reductions in welfare to the poor in 2001, saying "There are poor people in the streets and rich people feasting lavishly." Due to his advocacy, Bergoglio has built a strong connection with the poor of his home country, a connection that now will be built on a global scale.
The selection of a pope from the southern hemisphere reflects the increasing population of Catholics in South America and Africa. Pope Francis may well reconsolidate the influence of the Catholic Church, which some see as in decline. The pope also will be tasked with reforming the Curia, the administrative wing of the Church. Bergoglio's past positions suggest he will engage in administrative reform, while upholding the values and theology on which the Church is built.
Leave a Comment
About the Contributor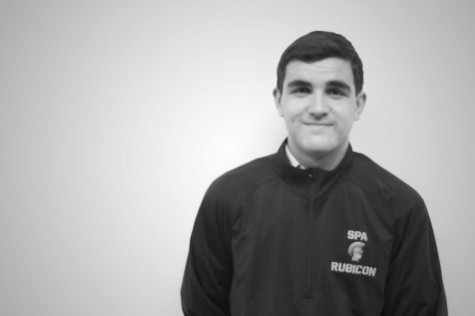 Thomas Toghramadjian, Columns Editor
Thomas Toghramadjian is a senior at St. Paul Academy and Summit School. He is currently in his fourth year on The Rubicon's staff, in the position of Columns...