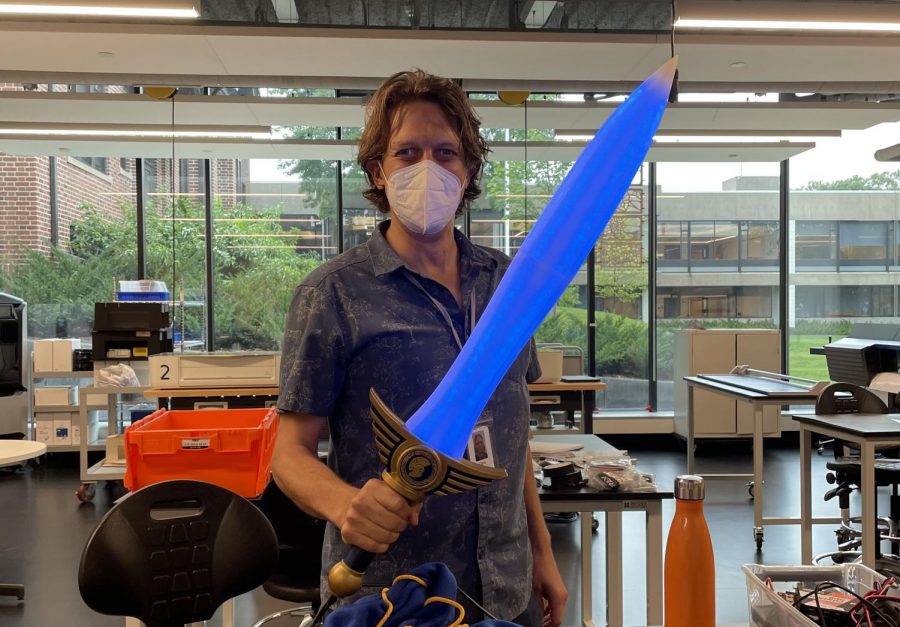 Spartans are you ready? Christopher Huebner has got quite the design for you.
Christopher Huebner arrived at St. Paul Academy and Summit School this March in what he believed would be a few months managing and leading the Design and Innovation space. Huebner soon decided that he wanted to take on leadership of that space on an ongoing basis. He fell in love with the SPA community and working with students. "One of the main reasons I decided to stay here for a couple more years is because I was blown away by the curiosity of the student body," said Huebner.
In addition to leading the Design Lab, Huebner will work with Kate Lockwood in coaching the Robotics Team. Huebner is transitioning into education after more than a decade and a half as a data analyst, programmer and engineer in the healthcare field. He has graduate work at the City University of New York and the University of Minnesota; he has a Bachelor's Degree in Economics from Macalester College. Huebner is also the father of two SPA students and the husband of Middle School teacher Lisa Lieber.
Although Huebner has many other hobbies, like traveling with his family, most of his free time is spent in the design lab. He seems to find a way to incorporate his designs into many aspects of his life. For example, he built a flashy LED boombox out of a briefcase, (inspired by DJ Lance from Yo Gabba Gabba) for his kids to dance to. He also has designed numerous costumes for his children. Besides using his lab skills to entertain his kids, Huebner has been working on projects that include a giant LED Spartan sword for Homecoming. He said, "I decided to make the homecoming sword because the current one we have is about 2 feet long and not nearly as cool as this one." Huebner is excited to continue working on more designs throughout the year, including a plastic grinder and a press to reuse the plastic used by the 3D printer.