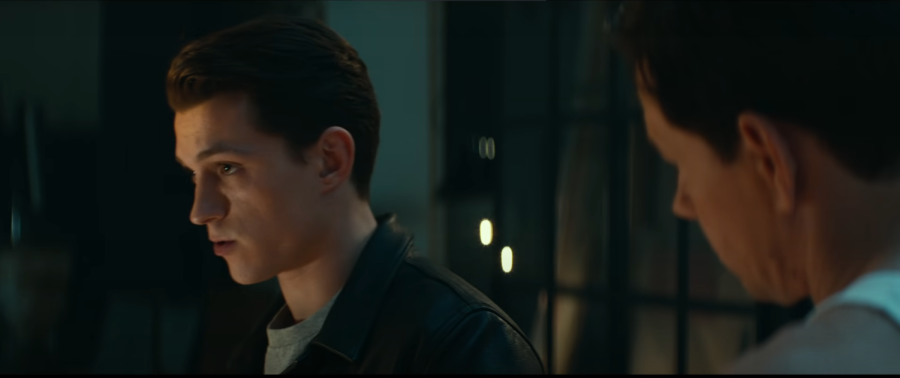 Unadorned Uncharted
April 10, 2022
"I'm Offering You A Way Out Of Here. A Chance To See Places You've Only Read About In Books."
Uncharted is a movie based on the video game series of the same name, following Nathan Drake (Played by Tom Holland) and Victor Sullivan (Mark Wahlberg) as they go on the hunt for a treasure lost five hundred years ago.
"
If you're looking for a movie that is basically constant action, something that'll keep your eyes trained but your brain turned off, this is the movie for you. "
Uncharted seems to be appealing to this target audience of people who prefer a mystery movie where they don't have to think, with the trailers themselves really focusing on the action as opposed to the world and plot building aspects of the video game series and that you generally find in movies. The movie does really hit the mark on this, the action scenes are well choreographed and more importantly, plentiful. The constant action however does take away from any other aspect of the movie.
If you're looking for a film that entices you in the mystery or the plot and dialogue as it delicately constructs a world, this is not the movie for you. This is not Indiana Jones. It fails to hit on making the characters anything more than slightly charming. The dialogue is light and redundant in a sense, it makes the characters' personalities feel shallow in nature and not as likable or conflicted as you would expect treasure hunters to be. Take Nathan Drake, for example, he references his brother throughout the movie a few times and makes it seem like his brother is the motivation behind his hunting for this treasure. However during the movie it at the same time becomes very clear that the money is a huge driving force for him, as he does ask questions about how much of the vast fortune is going to be his. Making him seem just as shallow as every other money-hungry character in the movie. And the worst part is, he is the character with the most development towards underlying motivations, so when the most developed character still feels pretty shallow, the personality development in the movie could clearly use some work. On that matter, in conclusion, the movie overall could use some work.