Stay sustainable this winter season
December 17, 2021
Take a sustainable route while driving
Hopefully, at this point, we are all aware of the urgency of action regarding the climate crisis, though I encourage you to approach this issue with a heightened awareness about how your own actions contribute to climate change, and how sacrifices are required in order to combat this massive issue. The responsibility for the climate crisis does not lie on any individual, but with a lack of larger-scale action, individual choices can composite into greater structural and corporate change.
In the winter, many of us drive more, to avoid walking and being outside in the cold. When possible, I encourage those who are able to bundle up and walk short distances instead of hopping in a car. But, in many situations, car travel is inevitable. So how can we make car travel more energy efficient? Try heating just the seats of your vehicle, instead of the whole cabin. Less ambient heat takes less energy, and the seat heaters will still keep you toasty through the chilly months. Another great option is carpooling. Piling into the car with neighbors or friends can be a great way to emit less Co2 and spend time with people, making an experience out of your transit time. Even better than carpooling in your personal vehicle, is taking public transportation. Twin Cities metro transit has a wide-reaching system of buses and trains that can likely get you to your destination. Taking public transportation combines your travel footprint with many others, making our overall footprint less.
Earlier, I talked about sacrifice required for change. Some lifestyle changes are needed en masse in order to combat the climate crisis. They might seem large or inconvenient at first, but how you approach them can make the difference. First, what if we just traveled less? Think about if the energy required to drive somewhere (especially in the winter, as more if it is required in travel) is worth the outcome of that drive. Instead of heating your house to be t-shirt temperature when it is 10 degrees outside, heat it so that you're comfortable when dressed warmly and weather appropriate. These individual actions may seem like an inconvenience, but it's only because we have gotten used to a way of living that is detrimental to the environment. I'm sure some of your friends and family members are on board— support each other in making sustainable choices this winter.
Eat sustainably during the winter
We are eating our way to extinction. It is time that we change our eating habits in order to be more sustainable before it is too late.
With a growing season that starts in May and ends in September, Minnesotan farmers are unable to produce agriculture during the winter months. As a result, most fruits and vegetables are picked green and driven or shipped from warmer places including California and Mexico. According to a study done by the Food and Agriculture Association, transporting fresh fruits and vegetables across borders means that "around 14% of the world's food is lost after harvesting and before reaching the retail level, including through on-farm activities, storage, and transportation." Also, large quantities of carbon dioxide are emitted into the air due to long-distance transportation which accounts for 14% of the energy used for food production.
Eating a wide variety of local fruits and vegetables in the winter is impossible. But giving up some variety to eat local is worth it. Learn about the various CSAs (community-supported agriculture) and co-ops available. Winter CSAs offer food that can be preserved and stored in the winter months. Greta Sikorski, Featherstone Farm's business manager said, "With a winter CSA, people see that they really can eat at least a majority of their vegetables locally in the winter."
While it may be too late this year, vegetables are able to be stored in the winter: carrots, potatoes, onions, cabbage, squash, and more. Freezing, canning, and dehydrating are all great ways to eat local fruits and vegetables in any season. A quick google search can lead you to many simple and yummy canning, freezing, and dehydrating recipes.
It is important for everyone to do their part and make changes in order to lessen the environmental impact of non-local food production. Stay mindful of where your fruits and vegetables come from and find ways that you can make a difference. Even if it is just little things, such as encouraging your parents to stock up on easy-to-store local vegetables or freezing a lot of local fruit before the winter, these changes can make a big difference and benefit future generations.
Dress sustainably during the winter season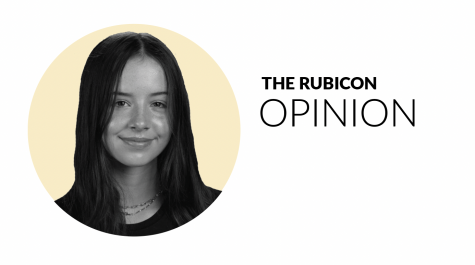 Fast fashion has taken over this beautiful blue world. The atrocities that we do to the planet as we cycle through clothing at a faster rate than ever before is obscene. This needs to stop. Over the last ten years, humans have gone from buying clothes every two seasons (winter and summer) to more than 50-100 different clothing cycles. And the resource consumption is set to triple by 2050. Each item of clothing also has its own impact. When buying a cotton T-shirt, consider that it takes 2,700 liters of water. You read that correctly two thousand seven hundred liters. This is not sustainable as the average human throws away a majority of these purchases.
Why should we buy first hand if there are many clothing items being tossed away? The new market of second-hand clothes is thriving in the ashes of the catastrophe. Generation Z is giving a whole new spin to this practice and making it "trendy" to shop second hand. So if you are considering buying a whole new wardrobe consider second-hand shopping as a more sustainable alternative.
Many people use shopping as "retail therapy". And this is a valid source of happiness according to the 2014 study from the Journal of Consumer Psychology, but is this good for the environment? No, not at all. There are many alternatives to retail therapy that could be better for the environment. Similar studies have shown that going outside and exercising can have a similar high that shopping does. Alternatively, actually, therapy is more long-term effective and much more sustainable.
So, please, consider not buying that trending new winter jacket. Those new hoodies and pants. Go thrift shopping, go for a walk, get a therapist if need be, but consider what you are doing to the environment as you take 2,700 liters of water for that cool new T-shirt.