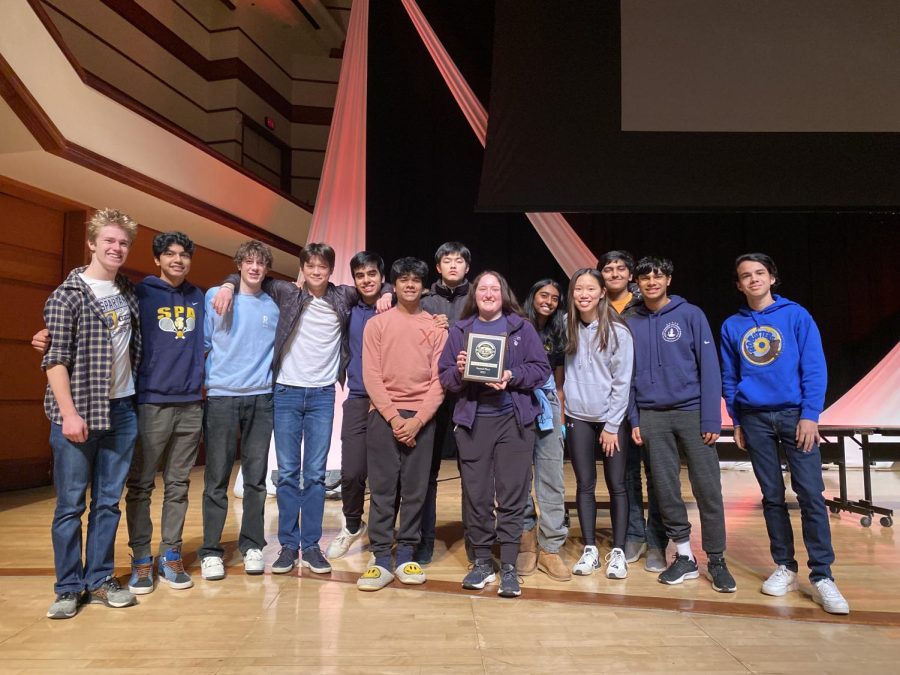 Science Olympiad takes second at state
March 5, 2023
Science Olympiad competed in the state tournament Mar. 4 at Bethel University.
Head Coach Colton Werner said, "One of the most notable achievements of the day was McKinley Garner and Aryun Nemani's Scrambler vehicle, which stopped within 2 cm of the target wall."
After a long day filled with tests, labs and device testing, the team secured a second-place finish in the small school division, as well as placing in the top 10 in 5 events:
Write It Do It – 4th
Detector Building – 5th
Experimental Design – 5th
Scrambler – 6th
Environmental Chemistry – 9th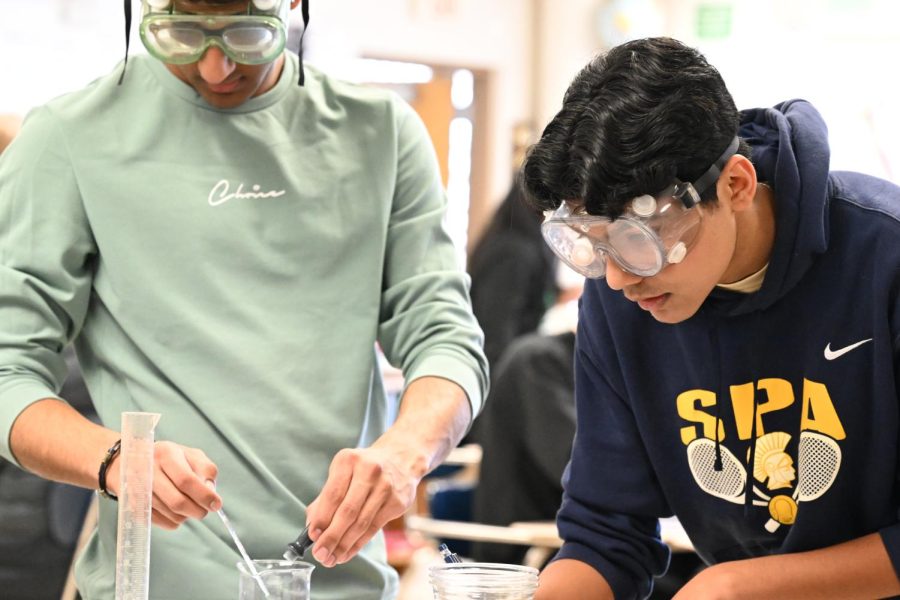 Photo submitted by Kate Lockwood
Science Alliance competitors prep for state Olympiad tournament
Junior Baasit Mahmood has a passion for science, and Science Alliance gives him a chance to compete with other scientists.
"I enjoy trying out events with different people that I don't really know yet," he said.
In a club where students only have 45 minutes to work on their events, competitors need to be efficient with their time.
Mahmood sets specific tasks for every class period in order to work towards larger goals. "I hope to achieve top three in experimental design because I think our group has the potential to do great. With the right prep work, everyone's events can have strong finishes and final rankings."
Currently, the team is preparing for the Science Olympiad state tournament Mar. 4.
Mahmood is competing in three events, but he's most excited about experimental design because of his prior experience with similar tasks.
"Experimental design forces you to indulge in different areas of science as the topic is completely random. I think [class] prepares us well for this event with all the labs that we do, even if it's unrelated to the topic that's chosen for the event," he said.
Science Alliance club members get to choose events at the start of the year that pertain to different STEM-related topics. Some participants are required to build, engineer, or code their project ahead of their events, while others have to study for written tests. Members of the club normally compete in pairs and work together on their projects and exams.
Captain Yash Kshirsagar has been a member of the club since ninth grade. Like most, he joined because of an interest in science. "[It] has been one of my biggest academic passions in high school and I love to compete."
Kshirsagar will compete in three events: Environmental Chemistry, Green Generation, and Bridges.
"I chose the events that I'm doing because they align with my strengths and because there is a balance between build and written components," he said.
Freshman Shefali Meagher is new this year, and has developed meaningful connections with the group.
"The main fields that I'm interested in are STEM, so when I saw that Science Alliance was a club, it was definitely the number one thing that I wanted to try out."
Working across grades has been a highlight for Meagher. "[Junior Rita Li] and I meet up on Mondays and Thursdays because we're partners for two of the events: Cell Biology and Anatomy and Physiology…
I guess we got a lot closer after spending so much time on our projects together."
Besides her events with Li, Meagher will compete in Disease Detectives with freshman Zain Kizilbash.
Kshirsagar has high ambitions for himself and the team: "At state, I not only want to place well, but I also want to make sure that we represent our school well […] and that everyone has a good experience.
[As a captain], I try to make sure that no one is confused during preparation and to help with any questions that students may have."
This story was originally published in the March issue of The Rubicon.