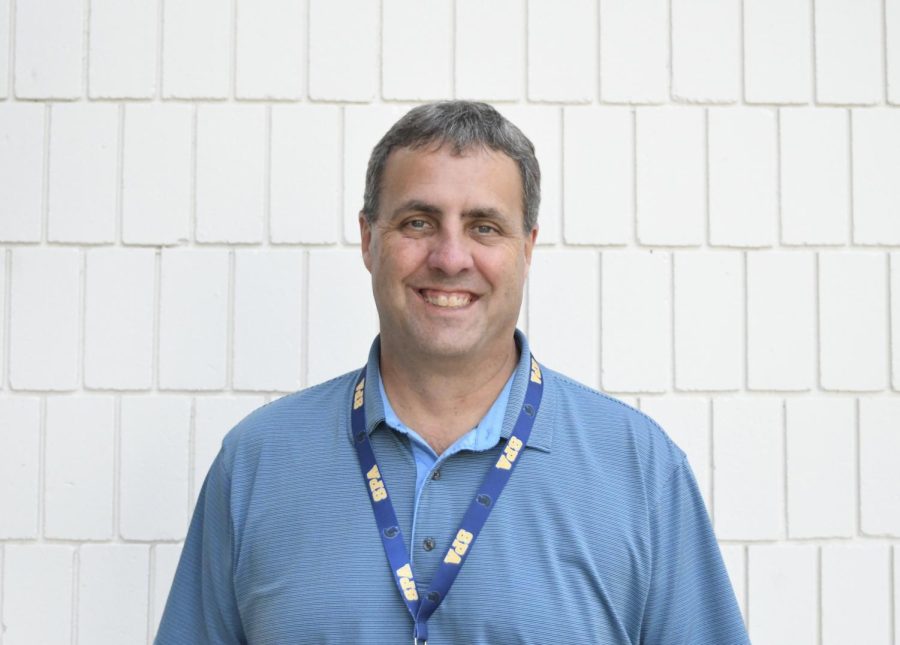 Randy Comfort – Upper School Athletic Director
Upper School Athletic Director Randy Comfort says that the activities that he participated in high school have had a huge impact on him, and as a result, have become lifelong passions.
Comfort, who was a multi-sport athlete in high school, also loved playing the guitar, and as a result, was a part of several bands. Although these bands didn't stick together for very long, they gave him a creative outlet and helped to foster a lifelong appreciation for music, especially classic rock.
Comfort's ongoing passion for sports can be reflected in his current position as SPA's Athletic Director, but also in his participation in two adult baseball leagues. "I play about 50 games a year still. In college, I was an outfielder and [a] pitch[er], and now I'm catching about 40 games a year" he said.
"
[W]hen I was a kid, I didn't trust that I was smart enough or that I had something to contribute that was worthwhile. Trust that you have something to contribute, something to give, and something to learn."
— Randy Comfort
When asked what advice he would give to his high school self and to high schoolers today, Comfort said that he wishes he would have put more effort into academics and trusted his academic abilities more."When I was a kid, I didn't trust that I was smart enough or that I had something to contribute that was worthwhile," he said, "Trust that you have something to contribute, something to give, and something to learn."