Moen uses geography and architecture to pop his personal bubble
November 15, 2016
Urban living, maps, geography and architecture. These are all things sophomore Max Moen loves, and he describes his fondness as having no true origin. Geography allows people to understand our planet in a different and unique way, and it magnifies political, economic and social issues that shed light on the relationships between people on a global scale.
"I feel like we're very stuck in this American bubble and the media only helps this bubble to be really thick so we can't hear the outside world. But if you go somewhere else and look at America, then you can really see this bubble. That's a really enriching experience because it helps you realize that you're not the only person in this world," Moen said.
"
I've found that taking public transit everywhere gives me a better perspective of the city
— sophomore Max Moen
Moen describes his passion for geography as having no true beginning. When he was as young as three-years-old he would be able to depict exactly where he was, his parents being awestruck as to how Moen would know their location. This clearly has helped Moen become the metropolitan person he is today, as he has never truly needed a navigation system. His ability to memorize cities has only sparked his desire to explore.
"Being able to explore and learn about a place by yourself, and not having to rely on people or tour guides and books, and just going there is really liberating. Even for the city I live in, I always to try to gain perspective because I feel like it enriches my life as a citizen of this city," Moen said.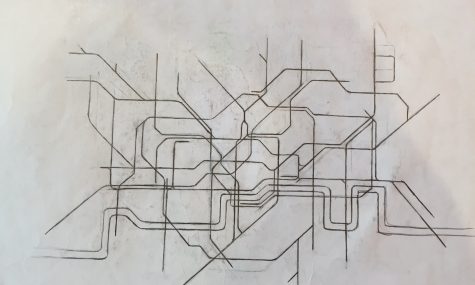 Moen is also an avid public transit traveler. He often explores his city of Minneapolis with friends, family or alone in order to familiarize himself with the city he lives in. Moen attributes his perspective of his city from the way he views it while trekking on public transportation.
"I've found that taking public transit everywhere gives me a better perspective of the city. What I realized before I started using it was that I was in a bubble. I had my home bubble, and then I drove somewhere else and my destination was then my bubble. These were islands that were isolated from each other. But when you take a bus or a train there are stops and people come on and people get off. You get to see how the dynamic of the community changes as you go through these different areas, but then you also realize the amazing things that are within your city," Moen said.
Although Moen is highly fond of Minneapolis, where he lives, he has particular interests in New York City and Amsterdam. If he had to pick a favorite, he'd choose Amsterdam because of the way in which people commute. He values a city's eco-friendliness, something that Amsterdam has done a remarkably well. When someone lives close to somewhere that's fewer emissions used, and it's also easier to arrive at your destination since there's more mass transit.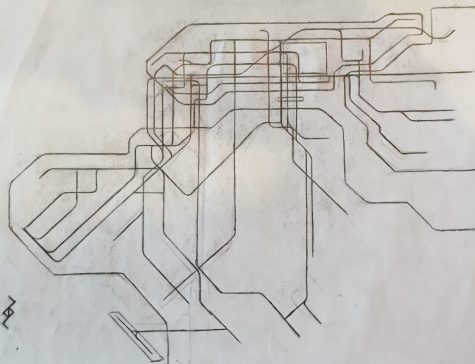 "The biggest thing that I love about Amsterdam is how they commute there. They commute largely by bike. They have more bikes than cars. There's just a better quality of life there. Everything is close, but when you need mass transit they have that too. It's a big city, but you don't feel that way when you're there. They've done such a great job of mixing the old and the new but also having progressive ideas when it comes to transportation and logistics. It's a city with a 17th century mold in the 21st-century," Moen said.
Not only do cities satisfy Moen's clean cut personality, but more particularly, skyscrapers and architecture fuel his creative mind. Moen admires the works of architects Norman Foster, Jean Nouvel and the firm Kohn Pedersen Fox. He particularly adores Kohn Pedersen Fox's use of glass and straight clean lines.
"One of my favorite building is 10 & 30 Hudson Yards which is designed by Kohn Pedersen Fox in New York. They're these twin skyscrapers. You really get a sense of their clean cut lines. They're not just a box, they have dimension," Moen said.
"
I always to try to gain perspective because I feel like it enriches my life as a citizen of this city.
— sophomore Max Moen
Moen has begun pursuing his love for architecture in a more tangible way now, apart from his devout research and praise of modern architecture. This past summer, Moen attended an architecture camp for high school students at the Weisman Art Museum in Minneapolis. Throughout this five-day camp, Moen and his team were given the assignment to create a slide off of the Weisman. In addition to this, his team needed to fulfill themes that the building had already implemented. Themes such as light and darkness, framing views, and the perception of the building looking like a sculpture were all components the students needed to continue. At the end of the week, after teams constructed a full-scale model for a panel of judges, his team placed third.
"They [judges] wanted it to have a purpose other than just being a slide. We made a scale model, and my big idea was to have strips of canvas that will be flexible enough so the wind can play with them and they'll ripple like the river. It's meant to convey the river in an abstract form," Moen.
In order for people, specifically young adults like Moen, to fully appreciate the place they live, it is of the utmost importance to take a risk, venture outside the given parameters of one's life, and explore a city in hopes to recognize components that one may not have otherwise comprehended.
"You are one in 7 billion. You have to accept it and apply it to your daily life. You're not the main thing in this world, nobody really is, but it's important for us to work together and be in a community and explore," Moen said.