Head of School candidates bring experience, vision to campus
September 9, 2021
First of four Head of School candidates arrives today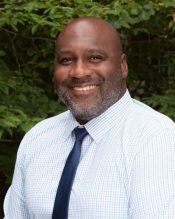 The Board of Trustees announced four candidate visits to campus in September, with family forums set for each. The first of these candidates arrived at the upper school this morning. In the release from Tim Welsh, co-chair of the search committee and Board President, he wrote:
[Jarret Young] currently serves as the Director of Middle School at Whitfield School, an independent, coeducational college preparatory day school for grades 6-12 located in suburban St. Louis. He works closely with students and families on academics and student development, partners with faculty on curriculum development and professional growth, and leads institutional efforts in diversity, admissions practices, and community outreach. Prior to his role at Whitfield, he served as a Grade Dean at the Blake School in Minneapolis, as Assistant Dean of Student Affairs at Bowdoin College (ME), and as Assistant Director of Student Life at St. Edward's University (TX). Mr. Young holds a bachelor's degree from Bowdoin College and a master's degree in education from Harvard University.
A group of MS and US students will meet with Young at lunch today as part of the two-day interview.
David Perry comes to campus for two days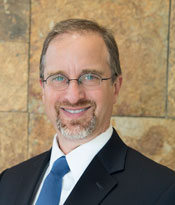 David Perry, the second of four candidates coming to campus in September, arrived this morning. In the note sent to families last night, Tim Welsh and Tim O'Brien, co-chairs of the search committee wrote that:
Perry has spent his twenty-three-year career within a diverse set of college-preparatory, independent, day, and boarding schools, as well as international schools. He currently serves as the Head of School at the International School Nido de Aguilas, a prekindergarten-grade 12 school serving 1850 students in Santiago, Chile. Mr. Perry has been at Nido since 2014, first serving as High School Principal, then as Assistant Head of School, and as Head since 2018. Prior to his work at Nido, he held administrative roles at The Academy at Charlemont (MA); counseling roles at the International School of Beijing; and classroom and technology roles at the Friends School of Baltimore and Northfield Mount Hermon School (MA). Mr. Perry holds a B.A. from Clark University (MA), a J.D. from Suffolk University (MA), and a M.Ed. in educational administration from the University of Massachusetts, Amherst.
Third Head of School candidate scheduled to visit Sept. 13-14
On Monday, Sept. 13,  and Tuesday, Sept. 14, St. Paul Academy and Summit School is expecting a visit from Head of School candidate Peter Kraft. In an email from co-chair of the search committee and Board President Tim Welsh, he wrote:
Mr. Kraft has served as the Associate Head of School at Oregon Episcopal School, a Prekindergarten-Grade 12 day and boarding school with 875 students in Portland, Oregon, since 2017. At OES, Mr. Kraft oversees the school's academic, athletic, and extra-curricular programs, including faculty hiring, and works closely with Enrollment Management and Institutional Advancement. In spring 2018, he served as Acting Head of School during the Head's sabbatical. Prior to OES, Mr. Kraft was the Associate Head for Academic Affairs at Park Tudor School in Indianapolis, where he also served as Interim Head in 2016-17. His career as an educator began at Peddie School in New Jersey, where he held both educator and administrative roles. Mr. Kraft holds a bachelor's degree from the College of William & Mary (VA), master's degrees from the University of Virginia (History) and Columbia University Teachers College (Private School Leadership), and is currently pursuing coursework in the LEAD Online Executive Education Program in Innovation at Stanford University's Graduate School of Business.
Final Head of School candidate visits campus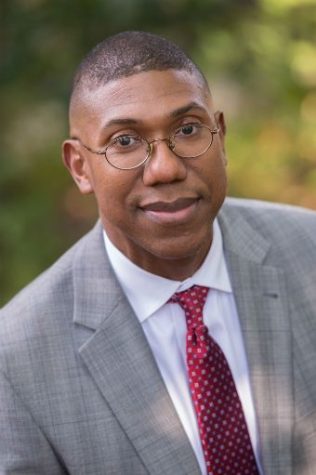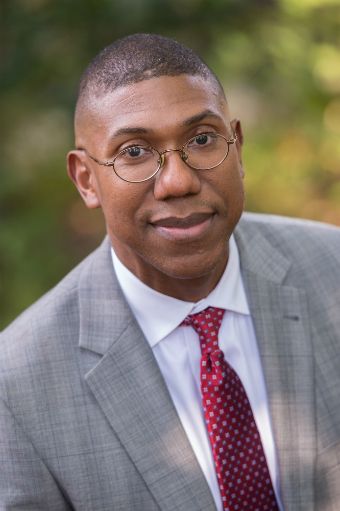 On Monday, Sept. 20, and Tuesday, Sept. 21, Head of School candidate Luis Ottley is set to visit the SPA campus. In an email from the Board of Trustees President Tim Welsh, he wrote:
Dr. Ottley is currently Head of School at St. Martin's Episcopal School, a private day school for 650 students in preschool through Grade 8 in suburban Atlanta. He has served as St. Martin's leader since 2017; previously, he served as Head of School at Marin Horizon School in Mill Valley, CA, for six years. He has led two Middle Schools, serving as Middle School Principal at Ethical Culture Fieldston School in the Bronx (NY) and as Middle School Director at University Preparatory Academy in Seattle. He has also held multiple administrative, classroom, and coaching roles at the Shipley School (PA); the Bullis School (MD), and West Nottingham Academy (MD). He holds a B.S. from Allegheny College (PA), a M.B.A. from Johns Hopkins University (MD), and an Ed.D. from the University of Pennsylvania. He is currently working towards a Master of Divinity degree from Church Divinity School of the Pacific (CA).