Winter dance promises to excite with fire and ice theme
This year the winter dance theme is fire and ice, but what exactly does that entail? The fire and ice dance is this year's iteration of the yearly winter dance event, which is taking place this year on Saturday, Feb. 9 from 8-10:30 p.m. at the University Club. SAC members Kaia Larsen, Max Moen, and Pia Shultz talked about what separates this dance from the rest. The theme went through various different iterations before ultimately settling on fire and ice, and SAC put a lot of effort into planning the event so it can succeed in entertaining the students.
"It's the fire and ice dance because the outside is cold, but the dance will be hot. The dance is at a new venue and there may be a sushi bar," Larsen said.
"We think the venue will be super nice because it will have a charmed or classy feel with catering. We're making it about socializing and dancing," Moen said.
"Hopefully the dance will be fun this year if people show up and dance. School events are way better when people show up," Shultz said.
With the University Club as the venue, SAC has high hopes for the outcome of the dance. Another new addition to the fire and ice is the valet service SAC plans on providing, as well as normal street parking. A new venue and a possibility of sushi give SAC the drive to make the fire and ice dance better than its predecessors.
Tickets will be $30 dollars and sold the week before the dance.
About the Contributor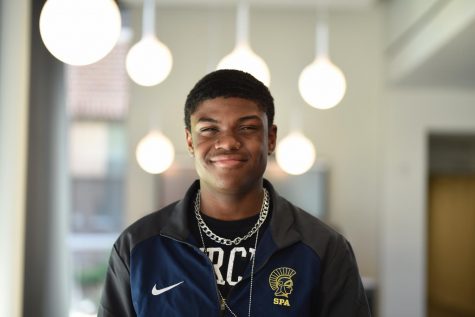 Tristan Hitchens-Brookins, Podcast Editor
Tristan Hitchens-Brookins is one of the members of the Interactive Storytelling Team at RubicOnline. This is his third year on staff. Tristan's philosophy...