When you're hangin' in the club…Out of school athletics provide distinctive training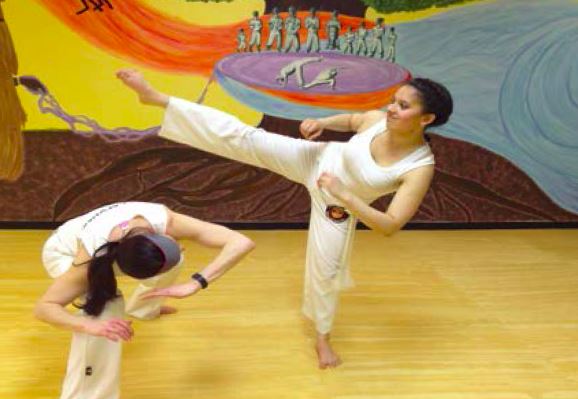 Junior Sandhya Ramachandran stretched while she waits for her younger brother to finish his Capoeira class before beginning hers at the Omulu Capoeira Academy of Minnesota.
Three minutes in, the class begins. They run around the room for a while before they begin conditioning. After moving between cardio and conditioning for an hour, they begin with a basic roda and form a circle around two of their classmates.
The two people then practice their Capoeira and students switch in and out. At the end of class they join hands, raise them, and say "Axe Omulu" (pronounced: a-shey-yay omulu), clap and then slap their hands on the floor.
Ramachandran leaves, tired and exhilarated. "School comes first, but [Capoeira] is really the type of activity that I would ever consider [doing outside of] school," Ramachandran said. "I love Capoeira, and exercise has always been a great form of stress relief for me."
Ramachandran is not the only student at St. Paul Academy and Summit School who devotes hours of her day to a sport outside of school. Many students take their passion for their sport to the next level, usually joining clubs, or doing extra training during the off-season.
For the SPA boys soccer team "There are lots of old rituals and mandatory things that underclassmen must partake in, such as being in charge of balls and water," freshman varsity soccer player Tony Morice said.
In his club team for soccer with St. Croix Academy, "everyone just brings their own water and ball." In this way, club soccer is less hierarchical, in which underclassmen serve the team more than upperclassmen during practices rather than players of generally the same age who serve themselves. Morice also notes that "there is a much higher level soccer in club soccer" than in school soccer.
A higher level of play is a recurring theme among students who take part in both a club and school sport. "[Club volleyball] is more serious," sophomore Varsity Volleyball player Chloe Wilkens said.
Wilkens' club volleyball season with Eastview is mostly over the winter and "is more of a commitment because it's not organized by the school so I have to organize my own schedule." Despite this, games rarely conflict with school hours, but "sometimes it's hard to do homework."
According to freshman boys varsity hockey player Matt Dahlseide, unlike other sports, hockey is more competitive in school. "There's a lot more dedication during [school] hockey," he said, "you're always doing it for the guy next to you and there isn't that same competitiveness during the summer."
Training over the summer with the Minnesota Advancement Program, is more for personal improvement: "you're just trying to get some ice time in," Dahlseide said, "I so that I can be in the best shape that I can for when the season starts."
Junior Sandhya Ramachandran describes the Capoeira community as "very much like a family." Unlike most sports, Capoeira "isn't competitive…beyond friendly competition, at least." She laments that she "could be going 5 times a week for a couple hours, but especially the last month has been difficult."
Ramachandran encourages students to stop by Omulu. "Everyone who wants to try something new can come in off the street and try a class," Ramachandran said on the Omulu Capoeira Academy.
If club sports during the school year may be too difficult for some, there are also many opportunities during the summer, such as Capoeira and training camps.
About the Contributor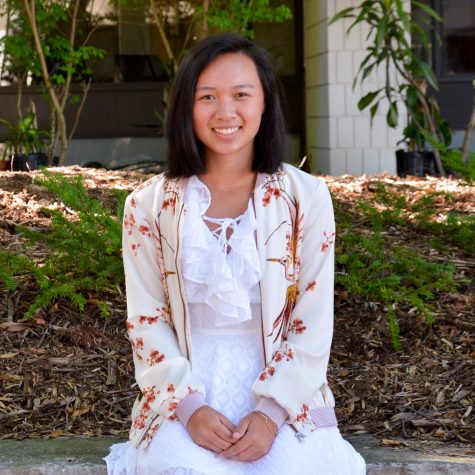 Diane Huang, Director of RubicOnline
As Diane Huang enters her senior year at St. Paul Academy and Summit School she also settles into a familiar, yet newly titled role as Director of RubicOnline....