When the student becomes the teacher
While many students hope to free themselves of the high school experience and pursue their interests outside of their alma mater, a select few return, whether they initially planned to or not.
Alexis Irish never thought she would end up back at SPA after graduating. But, just seven years later, Irish returned this year to be the inaugural Intercultural Life Program Specialist.
It's no coincidence that Irish ended back up at the place where she spent 13 formative years. When she was looking for a job in diversity, equity, and inclusion work, she searched for schools whose values mirrored her own.
"I was like, of course, the place that I grew up in is matching the values and the goals that I have for myself and the students I work with." Irish said, "I kind of just felt like okay, I'm back."
SPA's mission statement is to "shape the minds and hearts of the people who will change the world," and Irish found herself resonating with the focus of social-emotional learning. The education involving "hearts" is equally important to that of "minds."
"You can't focus on DEI work without focusing on [the] social-emotional learning parts of it. Because it is more than just a head problem. It's more than just a heart problem. You have to put them together to make them work in diversity, equity, and inclusion." Irish said.
Upper School Spanish teacher Peter Daniels is also a longtime member of the SPA community. Daniels graduated 20 years ago, leaving high school with no intentions of returning to Minnesota, let alone SPA. What brought him back? Like Irish, Daniels returned to the school due to its values.
"
I am grateful to be back in this learning community due to its commitment to discovery as a cornerstone of its academics, as well as the steps it has outlined to disrupt racist and homophobic attitudes and behaviors common in our society."
— Peter Daniels
"I am grateful to be back in this learning community due to its commitment to discovery as a cornerstone of its academics, as well as the steps it has outlined to disrupt racist and homophobic attitudes and behaviors common in our society," he said.
Daniels sees SPA's commitment to DEI work reflected not only on a "mission statement level" but also within the student body.
"I am continually impressed by the vulnerability students bring to the senior speech program. This year, in particular, we have been given the gift of awareness of areas for further DEI work here on campus," Daniels said of the discussions catalyzed by students.
In addition to having a new perspective on student experiences, Irish sees differences in how the upper school operates since when she was a student. While facilities have been updated, she has observed significant changes in the culture of the school and the ways that students and administration interact. "Now it feels like there's more openness and more ability or willingness to listen to students," she said.
Parts of being back at SPA also make Irish nostalgic for her own high school years. Irish mourns the loss of the sophomore and junior benches and the prestige of the senior lounge. These grade-designated spaces were unofficial but rigid and, in Irish's eyes, forced community-building.
"That feels very different now. I feel like everyone's very disjointed, at least from my perspective. It feels more college, where you guys are just off doing your own things and not really unified," Irish said.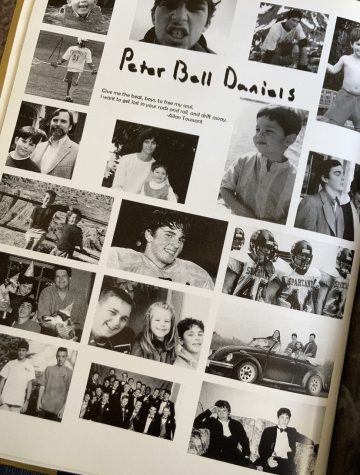 School culture, as created by both students and teachers, is also an integral part of any academic community. Since seeing the upper school through a new lens for the first time as a staff member, Irish has noticed how the workload and competitive school environment takes a toll on students and the importance of maintaining perspective in high school, something she didn't see as clearly during her time as a student.
"In high school and in a high-pressure environment like SPA, I think I didn't allow myself to make mistakes because I thought it was going to be the end of the world," she said.
While that might have been the case back then, Irish now sees students go through similar experiences, with empathy. "I think part of the culture that I'm recognizing is seeing how hard students are working constantly, and kind of now understanding why teachers were like, 'Hey, slow down, like take more time for yourself,'" she said.
Also knowing first-hand what it was like to be a student at SPA, Senor Daniels makes sure to create time in his classes to check in with students, and offer systems of support when needed. He centers students' wellbeing, as having that allows them to learn, grow, and thrive. Who knows, they might even come back to do the same for another cohort of students.
In the eyes of Daniels, that belief is strongly tied to SPA's mission statement.
"Creating more space for student voice and leadership is an essential element to our school's mission of shaping the hearts and minds of our future leaders," he said.
Both Irish and Daniels work hard to do just that.
Leave a Comment
About the Contributor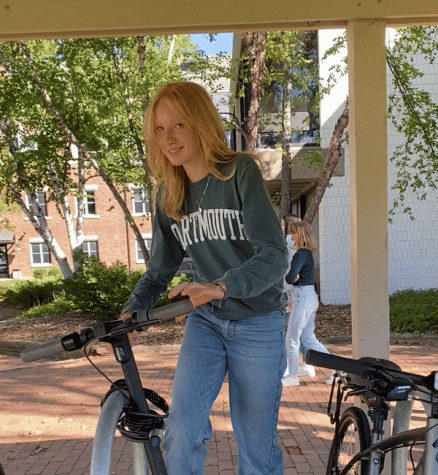 Siri Pattison, Multimedia
Sophomore Siri Pattison (she/her) worked as a Staff Writer first semester and joined the multimedia staff at RubicOnline second semester. She is a music,...