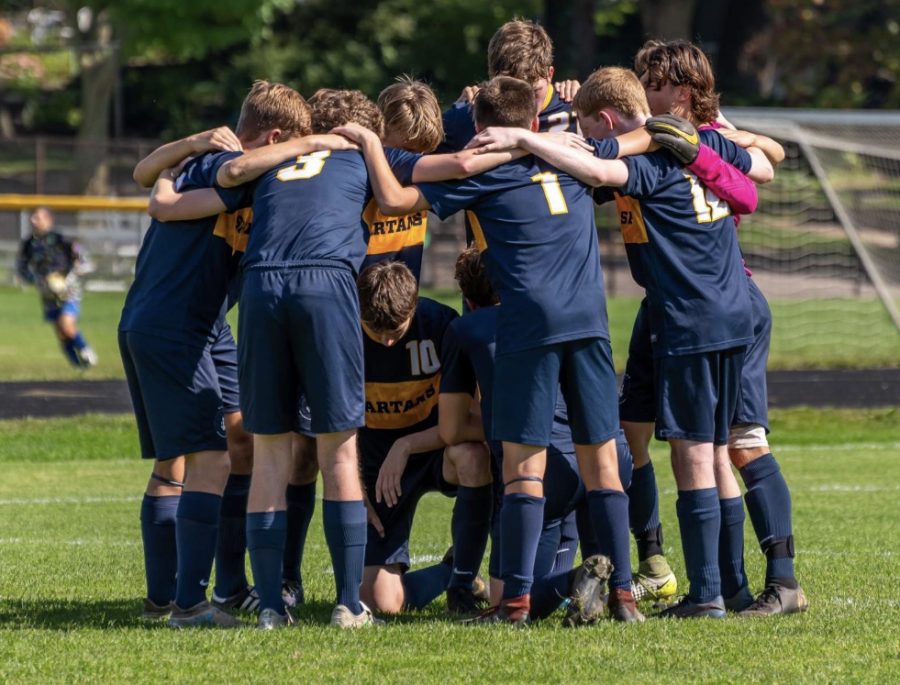 Kurt Waltenbaugh
COVID-19 has affected many things, including people's summer plans. No one knows what the future looks like or when things will start to get back to normal, and team captains of SPA fall sports are worried that cancelations might affect their activities.
"What we know now is our campus is not going to be open for any access or practices until July first," Says Upperschool Athletic Director Dawn Wickstrum. "This could change depending on what the governor says and if we will extend this or not."
Governor Tim Walz recently announced the end of the stay-at-home order in Minnesota. The order loosens restrictions on social gatherings, as long as social distancing continues, which may be a step in the right direction for more events to open up. The new 'Stay Safe' plan that goes into effect June first allows for more businesses like restaurants and hair salons to open up, as well as outdoor recreation and youth sports practices (not games) to safely resume.
SPA has yet to decide on what fall sports and activities may look like, or even how the 2020-2021 school year might go.
"From our standpoint, we are working on having a plan in place to keep student-athletes safe when we finally get the green light," Wickstrum said.
"I always look forward to our swim seasons, but this next one is especially important to me since it will be my last," Says future swim team captain Noor Christava. "As much as we would like to start training and having captain's practices in the summer, we are already planning for possible cancellations and how it will impact the 2020/2021 season."
Captain's practices are essential for getting the players back in shape for the season while also being necessary for team building. Without the captain's practices, each season will look very different.
"Captains practices are important because it lets the captains and the rest of the team have a sense of what their team and season might look like," Says future boys varsity soccer captain Milo Waltenbaugh. "It gets us to build team chemistry, so we have that bond going into the season, which is one of the most important aspects of soccer."
It is still possible that the fall sports season will not be drastically affected; however, nothing is guaranteed. Some sports are more flexible in following social distancing guidelines, such as tennis or cross country running; however, it may be unlikely to continue sports if the school year moves to distance learning again in the fall.
Head in the game is a monthly column by The Rubicon Sports Editor Hazel Waltenbaugh. It addressed issues of health and athletics. Have a subject you'd like addressed? Contact Hazel at [email protected]