Wearing the C: Varsity captains share stories of leadership
Besides having baseballs, basketballs, hockey pucks, and other sports equipment thrown in their direction, sports captains have the responsibility of supporting and leading their teams throughout the season. A captain's role is central to the team and is necessary to get the team energized, keep this energy during the season, and maintain strong team values and work ethic. Though the job of a captain is mostly the same from sport to sport, each team leader approaches their role differently.
A common way to motivate a team is to model expected behavior with strong actions. "I would say my most prevalent quality as a team captain is leading by example. I'm not always the loudest guy, but I try to consistently make a strong effort in setting the tone," senior baseball captain Josh Johnson said.
"I've worked very hard to get to where I am as a player today, and I try to display that work ethic in practices and games, setting the example of the effort the rest of the team should put forth," senior hockey captain Drew Blackmun said.
Though leading by example is a great leadership style, there are other methods of engaging a team. "I think it is really important to bring the team together [especially if it is a more individual sport like swimming] with activities outside of practice and traditions surrounding the team," senior swimming and diving captain Anna Matenaer said.
"I try to be the slightly stricter kind of captain. I expect a lot out of the guys and I push them to give their all," senior basketball and baseball captain Harrisen Egly said. Egly also emphasizes that a key role of a captain is to connect the players to the coaches. "I've never been afraid of being the loud one at the center of it all so that really helped me serve as an intermediary between the coaches and the guys," Egly said.
Senior hockey and soccer captain Alev Baysoy emphasizes the importance of giving it all for the team. "As a team captain I like to be selfless and live by the motto 'team first.' I learned how important it is to give 100 percent every practice and game because when I do so, the younger athletes replicate that, and the entire team benefits from that."
A supportive team captain can have a huge affect on the team's season. "I think my leadership definitely affected the soccer season the most because I needed to step in and be a leader to a very young team which began with a demotivated mindset as we lost almost all of our starters the year before," Baysoy said. "It was challenging to unite a young team but I was able to find ways to motivate everyone whether it was to have personal conversations with girls, push them in practice, or cheer them on more than usual."
"[The basketball team was] incredibly talented this year but whenever things started to go south, the guys responded really well to our leadership and it made us a team that could bounce back from anything throughout the season," Egly said.
No matter what style of leadership a team captain has, the role of a captain is vital to any team. As long as they are actively leading their team, a captain will impact its performance and the success of its season. For a good captain, winning is a goal, but strengthening the team is a necessity.
Leave a Comment
About the Contributors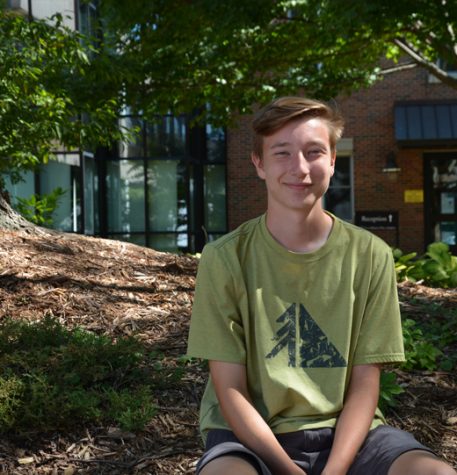 Javier Whitaker-Castañeda, The Rubicon, Editor-in-Chief
Javier Whitaker-Castañeda is the Editor-in-Chief of The Rubicon and a senior at St. Paul Academy and Summit School. Outside of The Rubicon, he is very...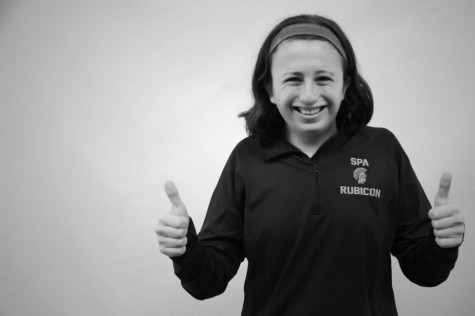 Catherine Braman, Online Editor-in-Chief
Catherine Braman is a Junior at St. Paul Academy and Summit School. Catherine served as Online EIC for first semester 2014 and was a co-Sports Editor...