Volleyball falls to Providence Academy; looks forward to rest of season
Spartan Varsity Volleyball's second game of the 2021 season took place at SPA on Sept. 10. The game was a heated one, and despite losing all three of the sets they played, the team was resilient and continued to play better as time progressed.
Beginning at 7 p.m. and lasting approximately 75 minutes, the Spartans played Providence Academy, who won the first set—and mostly stayed ahead throughout the contest. After the interval between the first and second sets where players had a moment to regroup, the Spartans achieved a lead in the second set, however, it slipped away from them, and Providence took the win once again.
The third game was especially thrilling. The Spartans took the lead and stayed ahead until the late-teens when Providence pulled ahead and met them when the score reached the 20s.
Point by point, both teams climbed to a tie at 25. Each rally lasted longer than the previous one, and both teams kept each other on their toes. Finally ending at 28-26 with multiple tiebreakers, the Spartans took the loss.
Sophomore Nadia Degnan pointed out that regardless of their loss, the team's skillset and familiarity with each other are growing rapidly as the season picks up. "I mean, we're learning a lot at practices; like different rotations, different defenses, and stuff like that … and I think from here on out that we're gonna get better—we put up a really good fight at the end," Degnan said.
Spartan Volleyball's next game is tomorrow at 7 p.m. at Blake School.
About the Contributor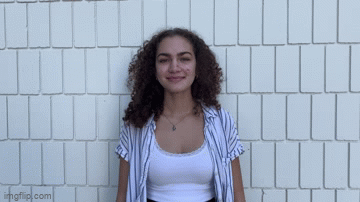 Clara McKoy, Rubicon TV Producer
Clara McKoy (she/her) is in 10th grade and is one of the Rubicon TV Producers for RubicOnline. Clara is a dancer and enjoys evening walks with her dog...