What are your (COVID-19) plans for Valentine's?
With the pandemic continuing to affect people's daily lives, students and faculty are having to find different ways to spend Valentine's Day with friends and loved ones. Valentine's day is a holiday full of love, friendship and red and pink decorations, but with the pandemic seeing friends may be a difficult thing to accomplish. Typically students would give small cards or gifts to friends and teachers at school, but this year giving gifts will be a bit more challenging as students aren't supposed to share food or give gifts. Valentine's day is slowly approaching and some students have plans for the specific day and other special celebratory ideas for the whole weekend.
Many students are having to adjust their yearly Valentine's Day plans to stay safe and distanced from others.
Sophomore Ali Browne said, "Normally, I would have a movie night with my friends on Valentine's Day and do some baking but since that's not really COVID safe, I think I'll spend Valentine's Day curled up in my bed with some books or watch romcoms because those are my favorite types of movies."
Senior Rashmi Raveendran said, "I'm going to be decorating a cookie cake and brownies and dropping off flowers at my friends' houses."
"
I'm going to be decorating a cookie cake and brownies and dropping off flowers at my friends' houses."
— senior Rashmi Raveendran
Though keeping past years' traditions alive may be difficult this year, many students are still making an effort to keep the traditions going.
Senior Kate Hick said, "Earlier this week, my sister, dad and I went to her house and we made and decorated Valentine's day cookies because it's a tradition we do every year. And she also came up to the cities to bring me Valentine's Day cards and chocolates which she also does every year. On the [Valentine's Day] this year, I might be in Florida spending time with my grandparents."
The pandemic might not be the only thing keeping people at home for Valentine's Day. Temperatures in Minnesota are very low this week and will be for the next couple of weeks. Students may be also staying home due to the extreme cold.
Senior Isaac Carlson said, "Yeah, I'm just gonna be outside enjoying the lovely -10 degree weather on Valentine's Day."
Although the pandemic poses some challenges to people's Valentine's plans, many students are coming up with easy and safe solutions to spend Valentine's Day with family and friends or spend it in a festive way all by themselves. This year students will be COVID safe on the holiday full of love.
Leave a Comment
About the Contributors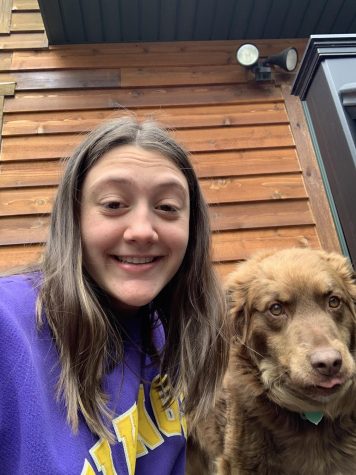 Annika Rock, News Editor
Annika Rock is a News Editor at RubicOnline. This is her second year on staff. During quarantine, she has been taken daily walks around her neighborhood...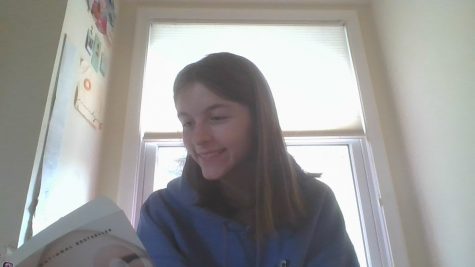 Lynn Reynolds, Opinion Editor
Lynn is the Opinion Editor on RubicOnline. This is her third year on staff. Lynn has kept herself busy during the pandemic by reading and biking a lot....