Uyghur genocide violates human rights
Legislation must be passed in the U.S. to condemn it and start action
The Uyghur Genocide in the Xinjiang region of China is a human rights violation, and the U.S. Legislature needs to treat it as such.
In November of 2018, Senator Marco Rubio introduced a bipartisan bill in the Senate that condemns the human rights violations, calls for immediate closure of the internment camps in Xinjiang, and calls for a regional security assessment, an FBI report, and an interagency report with information about the camps. The bill has 23 cosponsors.
A matching bill was introduced by Representative Chris Smith in the House, and that one has only 17 cosponsors.
Despite the urgency of the situation in China, neither bill was passed in the 2017-2018 legislative session, and have not yet been introduced for the 2019-2020 session.
After the Holocaust, the world said "never again." Yet, very few people are talking about the genocide of the Uyghurs, and Congress is not addressing the issue with urgency. This bill needs to be a priority, both for the general public and for our legislators.
None of Minnesota's representatives and senators have decided to cosponsor the bill. In order to contribute to the national recognition and support this bill needs, those legislators must take action and cosponsor the bill.
However, Minnesota's legislators need to know that their constituents care about this bill. If they realize that the Uyghur genocide is important to you, they will be more likely to take action and fuel change.
Call your representative and senators. Tell them that you care about this bill, and that you think the United States needs to recognize the issue. The Uyghur genocide needs to end, and you need to be part of Minnesota's movement.
Leave a Comment
About the Contributor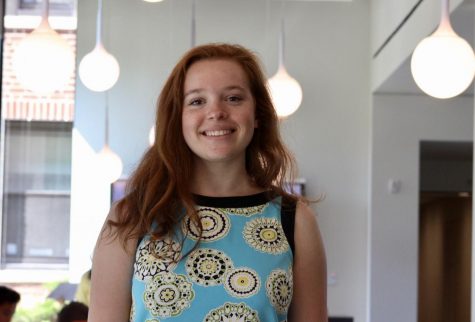 Chloe Morse, Managing Editor

Senior Chloe Morse is a self-motivated leader, scholar, and Managing Editor of The Rubicon.  Outside of school, Chloe is a voracious reader, constantly...