Uptown businesses struggle to stay afloat
Many businesses are struggling to stay alive as the effects of COVID-19 persist. Low economic trends, a change in customer presence, and the new reopening restrictions have all made life harder for entrepreneurs. Many small businesses were at financial risk even before COVID-19 worsened their struggle, leaving many temporarily or even permanently closed.
Another factor that plays into the struggle for businesses specifically in the Uptown area is the unrest that has followed George Floyd's murder and the overall aftermath of riots and looting that took place over the summer. This left hundreds of businesses in Minneapolis temporarily closed and boarded up as owners tried to figure out their company's future.
After experiencing financial struggles and looting damage to the storefront, the Apple store in Uptown Minneapolis announced the permanent closure of their storefront: "Our stores in the Minneapolis St. Paul area have served customers for 19 years and our nearly 500 team members look forward to helping our customers for a long, long time. Though we've made the difficult decision to permanently close Apple Uptown, all of our valued team members will be offered other positions within Apple and we look forward to continuing to serve our customers at our four nearby stores."
Chino Latino is another recent Uptown business closure, as they struggled financially to stay afloat during the pandemic. Restaurants, in particular, are facing many COVID-19 challenges as new restrictions on capacity and dine-in regulations apply, making it impossible for these businesses to survive. Chino Latino had been a popular, thriving restaurant in Uptown for the last 20 years but slowly started on the decline in the last 3-4 years, and COVID-19 finally pushed them to close.
"There were a range of factors that lead to our decision to close Chino, including the fact that the hospitality and retail scene in Uptown (specifically the corner of Lake and Hennepin) has changed dramatically over the last several years, making it challenging to deliver on the experience Chino and Parasole are renowned for," Kip Clayton announced in a recent statement. "This combined with the impact of the pandemic led to our decision to close Chino."
"It's really sad that Chino has to close because I have a lot of memories from there," sophomore Lilith Greene-Friedman said. "I've been there a few times with my friends, and I had no idea that they were closing."
Old businesses closing leaves Uptown feeling less familiar and special to residents. "Overall I'm sad about businesses closing in Uptown. I know the place I got my piercings done closed, which is sad," senior Adeline DeHarpporte said.
The pandemic has affected and continues to affect many businesses. It has forced many entrepreneurs to shut down their storefronts, while many others struggle to find new ways to thrive under strict restrictions and safety measures.
Leave a Comment
About the Contributor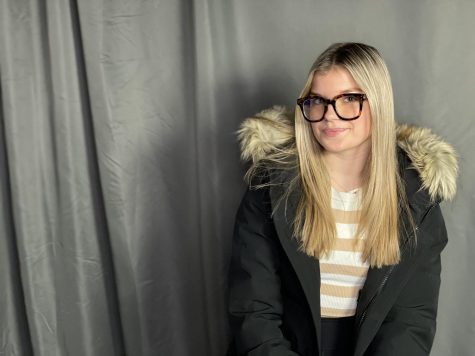 Hazel Waltenbaugh, News Editor
Hi!! I joined The Rubicon as a Sports Editor during my sophomore year. Junior year I started as the News Editor for our print section, and for my senior...