Ultimate prepares for new season and vision
2018 is the year of the frisbee; and the Ultimate Frisbee team has grown exponentially compared to its previous seasons. The Ultimate program has split into multiple teams; the girls have their own team and the boys will most likely have multiple teams. The expansion of the girls' program on its own is an impressive feat for their first season. Captain of the boys' team Ezra Cohen and captain of the girls team Numi Katz explained their thoughts about the girls' teams expansion.
"I think that a lot of the time sports are generally perceived as male centric; us promoting a girls team and program in order to push against the dichotomy. I think ultimate frisbee is in a unique position to break this mold because of the spirit of the game, and it dictates there must be an extremely high level of respect for all players and teams," Cohen said.
"The girls team is stacking up very well and we're excited to lay the foundations for the future of SPA ultimate," Katz said.
Not only is the girls' program expanding, but the increase in students participating in the program itself surpasses the number of SPA students in Wolfpack Football and rivals the number of students on the Track and Field program. The sheer number and energy the students bring provide momentum for the program to succeed.
"
I'm super excited to see how enthusiastic people are about ultimate frisbee; especially the girls"
— co-captain Numi Katz
"I'm feeling really grateful that people are taking a chance and having more enthusiasm that makes the program even better," Cohen said.
"I'm super excited to see how enthusiastic people are about ultimate frisbee; especially the girls," Katz said.
While the students are what allowed the program to succeed up to this point, there is more that could be done by the athletic department. SPA's athletic department does not give the Ultimate Frisbee program any aid to get the program up and running.
"The SPA athletics department doesn't fund our team, and doesn't really do anything for us. We don't their support because of how many players are on the team (about 15 girls and 30 boys), and I think it will work out because of the people involved," Cohen said.
"It has been a real effort by the students and the success of the team reflects how dedicated out team members and coaches are," Katz said.
The league matches begin after Spring Break.
Leave a Comment
About the Contributor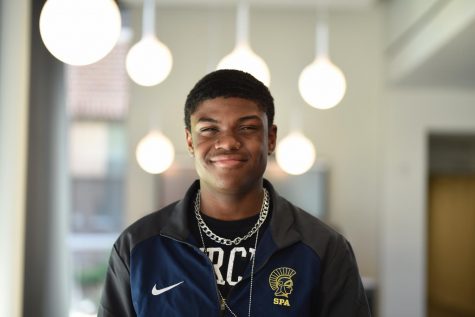 Tristan Hitchens-Brookins, Podcast Editor
Tristan Hitchens-Brookins is one of the members of the Interactive Storytelling Team at RubicOnline. This is his third year on staff. Tristan's philosophy...