U of M geologists discover Inver Grove meteor site
Almost 500 million years ago, a meteor with a total area of nine miles came hurtling towards a peaceful, equatorial ocean-covered Minnesota. On Sept. 15, geologists from the University of Minnesota who were creating a geological map of Dakota county discovered a meteor crash site. The disturbances which were found in the rock almost 350 feet below the earth's surface originally led to their discovery, according to Jim Cotter, a professor of geology at the University of Minnesota.
US science teacher Joe Martin, who teaches the Space Science elective, said "These things have been floating around for a long time. So we can learn about what the early solar system may have been made of and tell us about the formation of our solar system."
The disturbances that the geologists found were samples of a different type of rock called shocked quartz, which is a type of rock that needs an enormous amount of compression to form.
The disturbed site was around 2.5 miles wide and could possibly have had a total area of nine miles. The discovery of this site could potentially have an amazing impact on finding out more about the atmosphere and space in general.
Big astronomical events like these have a way of bringing people together. "These [events] are among many things in astronomy that have a sense of making you feel like you're a part of something. So when something like that happens really close to you, it's just that much more apparent that this is a real thing… Not just something we're reading about, but that it's right here that something happened" Martin said.
Even students feel more connected when something is close to them. 10th grader Rowan Mclean, said, "When things are connected to people, they are more interested."
"
These [events] are among many things in astronomy that have a sense of making you feel like you're a part of something."
— Joe Martin
There are fewer than 200 meteor crashes of this magnitude in the world so the proximity to us gets students more involved.
Sophomore Harper Glass Said, "If [the meteor] was in California for example, I wouldn't really care. But since it's in Minnesota, I find it pretty cool that I live pretty close."
There are fewer than 200 confirmed meteorite crash sites in the world, so this is an amazing way for young students to make their mark on the world.
Leave a Comment
About the Contributor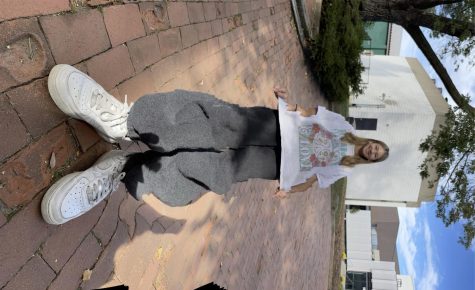 Avery Liu, Staff Writer
My name is Avery Liu (she/her). I work as a Staff Writer for The Rubicon, RubicOnline, and Ibid Yearbook. I'm a sophomore, and this is my first year...