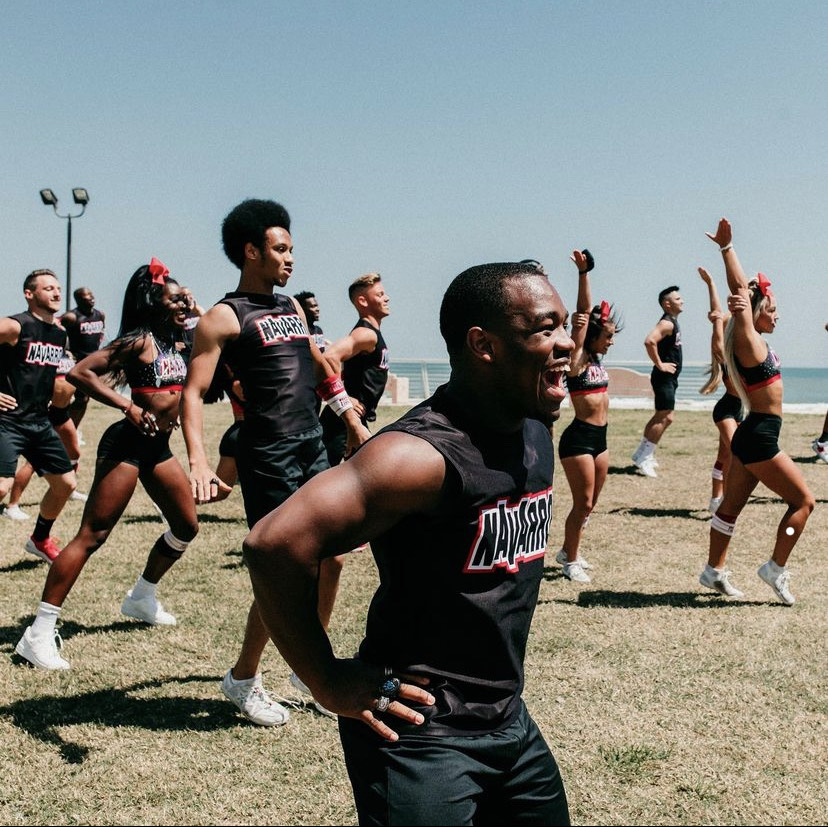 Fair Use Image: @navarro_college_cheer on Instagram
"We can! We will! We must!" This is the rallying cry heard from the Navarro College huddle as cheerleaders hold on to one another, preparing for the biggest competition of their lives: the National Cheerleading Championship in Daytona, Florida. The months of blood, sweat, and tears all come down to less than three minutes of performance on the bandshell in front of screaming crowds.
The path to winning a 15th National Championship is no easy task, and viewers are along for the ride in season two of the docuseries Cheer, released Jan. 12. From a small town in Texas called Corsicana, most people haven't heard of Navarro College. But after Emmy-winning Cheer first premiered in 2020, it was hard to forget the legendary junior collegiate cheerleading program.
The first season connected viewers with the Navarro cheerleaders by showing not just their skills on the mat, but who they are as people. Bubbly La'Darius Marshall, charming Morgan Simianer, and talented Gabi Butler captured the attention of audiences, but none more than coach Monica Aldama. Known for being a fierce leader, Monica is arguably the most central figure of the show and pushes her cheerleaders to their physical limits while still caring for them like a mother.
With the first season of Cheer being immensely popular, it was easy to wonder how the second could live up to those standards. In my opinion, though, it did. The second season expanded on the previous storyline by introducing a whole new set of cheerleaders from Trinity Valley Community College, a genius move by director Greg Whiteley. TVCC is located in Athens, Texas, which is just a short distance away from Navarro. The two junior colleges are rivals, battling it out in Daytona for the top spot year after year.
Focusing on cheerleaders from both schools made me feel a connection with every athlete, whether from Navarro or TVCC. By the last episode, I was fully invested in the time and effort they had put into their routines, wishing that they could both win that top spot when only one team was able to.
I was also impressed with how the show addressed the scandal around Jerry Harris, former Navarro cheerleader. Jerry was a fan-favorite from season one, known for his upbeat personality. However, in Sept. 2020, Jerry was shockingly arrested on child sexual abuse charges, devastating his closest friends and teammates, as well as coach Monica. Episode five of the new season is devoted to the subject, and rightfully allows the twin brothers who spoke out against Jerry's behavior to tell their story on camera.
Additionally, the filming and cinematography of Cheer are top-notch. Cheerleading is a dynamic sport — much more than waving around pom-poms on the sidelines of a football game. The camerawork masterfully captures the athletes as they spin, tumble, and flip through the air, making many scenes visually exciting.
Overall, season two of Cheer did not disappoint. The new characters introduced, challenges within the storyline, and raw human emotion made the show extremely engaging. Each episode, I found myself laughing and crying along with the teams. No previous cheerleading knowledge is necessary to enjoy Cheer, because it will make you love the sport through the screen.
Rating: ★★★★★
If you liked Cheer, you might also like other Netflix sports docuseries like Naomi Osaka or The Last Dance.