Tutors, council work to facilitate a stronger program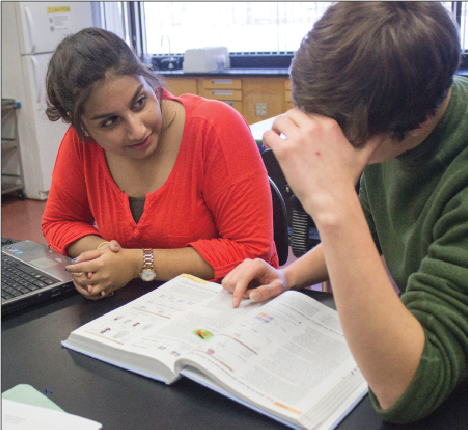 After attacking, struggling and nearly defeating a math problem, the student sprints towards her classroom frantically to see that the teacher isn't there, and panic starts to rise. If only there was a handy tutor at the ready to save her day! This situation motivated the members of the Upper School Council to implement a change in the tutoring program, hopefully bettering it.
Over the summer, the two co-presidents (seniors Hannah Johnson and Nick Cohen) along with the other members of Upper School Council set up the tutoring program with hopes to see students benefiting from the tutors help. After seeing that the program had some obvious holes, they revised the tutoring program to make it more convenient and helpful.
"Basically what we did was change the location for the tutors," Cohen said. "We took each student who is tutoring in a specific subject and put them in the specific department to which they were tutoring in."
This change was made because the USC had been hearing from students that the program was pretty ineffective, "…because underclassmen [and tutors] weren't showing up on time," Cohen said. "We, as a council, revised some pieces to try and make it more effective."
Those revisions have two major impacts. First, when a student tells their advisor that they're "going to go the tutors to get help," it isn't specific. The location change centralizes the meeting places for the tutors. Second, while previously the group of upperclassmen had been intimidating to many underclassmen, dispersing the tutors helps make them more approachable.
"[The tutors] are useful if people use them, but they don't," freshman Sarah Wheaton said, after stating that she'd never gone to see the tutors for help. "[If I needed help] I would probably go to my teacher first," Wheaton said. "They for sure have the right answer, but the tutors might not."
Many students seem doubtful of the tutors, worrying they might get the wrong answer if they don't ask their teacher. "It might depend on what you need help with, 'cause if it's something that [the tutor] doesn't know then I wouldn't go to them," freshman Stephanie Li said. Sophomore Navodhya Samarakoon stressed that it's not necessary for students to go to an upperclassmen for help when they have people within their grade who are learning the same material. "What people do is they ask a friend because their friend is in that subject with them and is readily available to help them," Samarakoon said. "A friend is so much more useful than having someone a year or two older to help."
Another issue that seems to have carried on from the previous tutor location to the current one is that most people still don't know where the tutors are. "I know that they're there but I don't really see them," freshman Kyle Ziemer said. "They might be [helpful]." Other students, along with Ziemer, have also shown confusion regarding the location of the tutors.
One reason for the students not seeing the tutors is that they're just not there. Upper School English teacher John Wensman mentioned that he didn't see the tutors that were supposed to be available for English in the English area. US Science teacher Dan Ertl also stated that he noticed a similar pattern.
All said and done, despite the tutoring program's flaws, USC is working to better it. Cohen predicts that as exam time nears and panic sets in the students will be more compelled to ask a tutor for assistance, if the tutors are there. "I think that there's still some problems in terms of students not knowing exactly what the program is for and how accessible it is. Right now, there's still some work to be done." The student body seems to agree, more or less, but the change is definitely a step in the right direction. Baby steps will have to be taken first before students and tutors can fully accept and make use of the tutoring program.
About the Contributor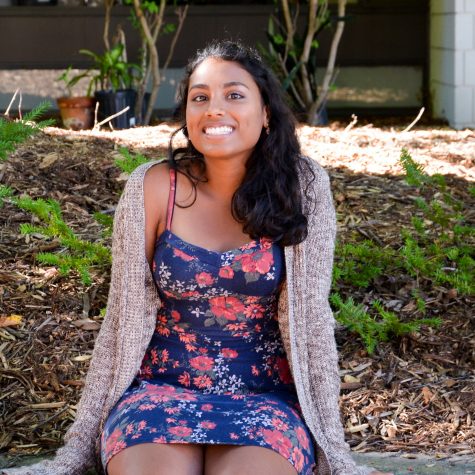 Amodhya Samarakoon, RubicOnline Chief Visual Editor, Aureus Editor-in-Chief
Senior Amodhya Samarakoon serves as the RubicOnline Chief Visual Editor and Editor-in-Chief of the new quarterly feature magazine The Aureus. Amodhya's...