Tune in to new fall television: Red Band Society, Gotham, How to Get Away With Murder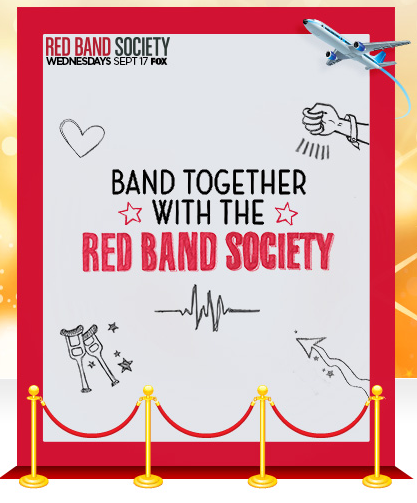 With the start of the school year comes the start of new television shows. Obviously many shows that people watch are starting again, but now comes the judging of the newbies. With major networks pitching numerous new shows to their audiences, it can become hectic to keep track of them all.
A hospital being one of the most popular backdrops for shows on television, Red Band Society, takes a different look- through the eyes of teenage patients. Airing Wednesdays at 8 p.m. on Fox, the show stars Academy Award winner Octavia Spencer and numerous unknown child actors. Taking on the task of shedding light on kids with life threatening diseases in the hospital, many people would think immediately that this is a hard hitting drama. Though it does have quite a bit of drama, most of it just being of the teen variety, you will be caught off guard by the witty lines.
Anyone that is a fan of the Batman/Dark Knight series should really get into Gotham. Capturing the rise of future police commissioner James Gordon, the show takes on a different take than the movies beforehand. Just so you know, Bruce Wayne is in it, but the future Batman has not even become a teenager yet. The show focuses on the cracking down on crime of villains that have been portrayed in earlier movies (ie: Penguin and the Riddler). Still, just as dark as fans have become accustomed to, the show is edgy and has a lot of room to grow. If I could describe it in one sentence, it would be that it is not just for the comic book guy, it can be for anyone. You can catch it on Fridays on Fox at 8 p.m.
One of the edgier shows (at least for basic cable) is the new courtroom drama How to get Away with Murder. Starring Academy Award nominee Viola Davis, who plays a ruthless law professor, the show dips into the life of law students trying to advance their careers. Davis picks her best students in the show to get experience at her firm, getting tossed into the law world right. They get much more than expected when they are transported directly into the world of a criminal lawyer. It is brings together great acting and a well written script to create a show that has to be watched. Tune into in to it on ABC on Thursdays at 9 p.m.