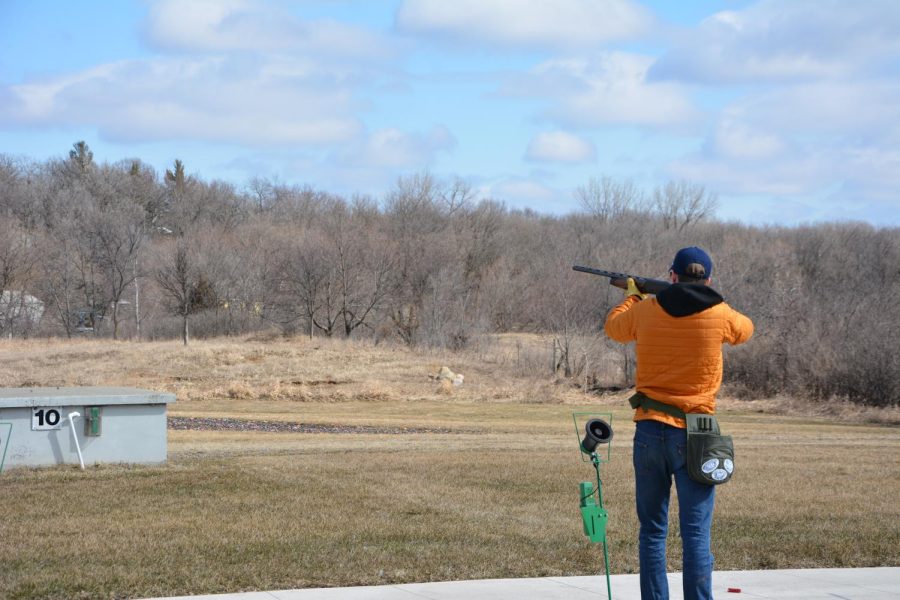 Kathryn Campbell
As Charlie Zakaib lines up for his first shot of the day, he is in complete focus mode.
The laughter and donuts that filled the 15 minutes before practice have come to a halt, as trapshooting success requires an environment with zero distractions.
Boom.
Charlie takes his shot and puts a shell straight in the disk, shattering clay.
"That is the best I have shot all year," Zakaib exclaims as he high-fives his teammates.
The 2022 trap shooting season has been a success right from the beginning; that started with people showing up.
"The team has seen a major influx of shooters, which represents the sport's growing popularity in general, " captain Jack O'Brien said.
This is Zakaib's first year as a trapshooter, yet he is having great success: "I partially owe some of my success to the coach and the newcomer-friendly environment that he has put in place," Zakaib said.
The team has also seen much success because of its acceptance of younger and older players. The welcoming environment helps the team build a positive culture and create new friendships.
"Practices are a lot of fun," seventh-grader William O'Brien said, "and I get to hang out with people who I usually would not get to hang out with," "My favorite part of the team is that everybody can do it," Jack O'Brien said.
The all-welcoming and non-toxic environment of trapshooting has allowed the team to grow its numbers.
Trapshooting has a scored practice Apr. 30 at the Minneapolis Gun Club. Spectators are welcome, but earplugs are recommended.