Transition to Google Drive signals change in technology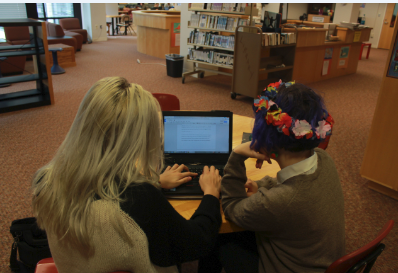 Technology within schools is ever developing, with new software coming out incredibly frequently. St. Paul Academy and Summit School has turned over a new leaf by fully transitioning to the use of Google Drive, a storage system that joined with Google Apps, is a way for students to work on documents whether they are on campus or off, and a way for them to collaborate more with their teachers and peers.
Previously, SPA used predominantly programs that are part of the Windows Office suite, such as OneNote, Word, and PowerPoint.
Google Apps has replacements for all, with Office-like programs, such as Google Docs and Gogle Sheets for Word and Excel. One of the most prominent differences, however, is that Google Drive saves work automatically. As soon as something is typed into a Google document, all changes are saved in the Drive.
Sophomore Riley Bowman uses Google Drive to complete homework in many of his classes.  "It's really nice that it saves automatically. It makes doing work much less stressful because I don't have to worry about losing it," Bowman said.  Departments at SPA, including History and Science, are starting off the 2014-15 school year with fully functioning folders within Google Drive.
Typically there will be communal Edit and View folders for each class, in which students work on shared documents and view class documents like assignment sheets. Each student also has an individual Drop- folder to which only he or she and teacher have access.
Using Google Drive, students have a way to turn in and complete assessments and teachers can know exactly when work gets turned in.
"It's really nice that I can edit my work on my school computer or on my home computer. It makes it easier for me to get my work done," junior Cait Gibbons said.
Students also recognize some limitations within Google Drive. Junior Lexi Hilton expressed concern about not being able to draw: "I really liked drawing in OneNote. That's one thing I will really miss," she said.
Google Drive can be customized, and with apps available for download, disgruntled students like Hilton are able to add apps like Sumo Paint and Google Drawing free of cost, fulfilling some of their most missed OneNote features.
Google Drive can also be very useful in group projects. "If a teacher assigns a project, all students can work on it from anywhere, and teachers are able to see how much work everyone did," Upper School Technology Coordinator Chris White said.
Using Google Drive, students can work together in the same document at the same time, editing each others' work and creating a cohesive project simultaneosuly.
"The biggest change is that you can access [Google Drive] from anywhere from any device, as where OneNote you had to be on campus to sync," White said.
Google Drive will continue to be integrated into classrooms at SPA throughout the school year, and students will get more opportunities to explore what it has to offer.
This article was originally published in the September 2014 Print issue of The Rubicon.  The story can be seen in its original form by clicking on the "In Print" tab or at ISSUU.com.
Leave a Comment
About the Contributors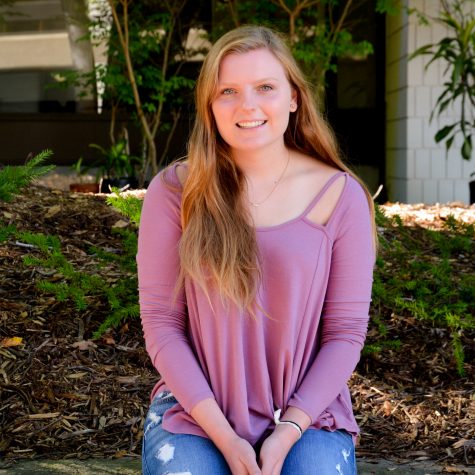 Emily Thissen, RubicOnline Opinions Editor
Online Opinions Editor Emily Thissen has been a Rubicon staff member since her freshman year of high school and has enjoyed her role of reporting and editing...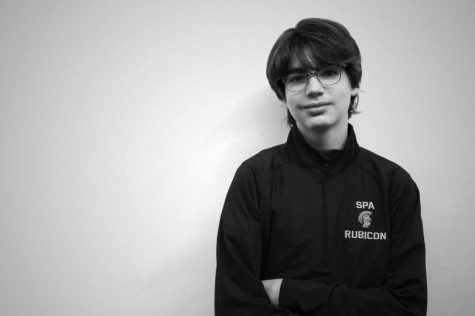 Paul Watkins, Science & Technology Editor
Paul Watkins is a second year staff writer, newly appointed Science and Technology editor on the Rubicon staff. Paul has a passion for classical music,...