Go for a beautiful run
Scenic places to set your pace in the Twin Cities
As fall comes around, the trees become bright and beautiful, the sun still shines brightly, and the weather is perfect to run in. But where to run? Don't stay inside on treadmills — get outside, enjoy the fall weather, and see the Twin Cities by going for a run on some of the best trails Minneapolis and St. Paul have to offer.
East Mississippi River Road (St. Paul)
Enjoy the sights of the river and beautiful homes as you run along a nicely paved road. There are many overlooks to stop, take a break, and enjoy the view. The Eastern part of the trail runs along the St. Paul side of the river, and the Western part of the trail runs along the Minneapolis side of the river. The trail features some hills for a challenge, and also has easy access to other streets, making it very easy to lengthen or cut a run short.
Summit Avenue (St. Paul)
Enjoy a nice wooded path cutting straight through Summit Avenue featuring many historic houses from the late 19th and 20th century, the Governor's Mansion, and eventually the State Capitol. There are a few long, but not very steep, hills that give an extra cardio and stamina challenge.
The Midtown Greenway & Cedar Lake Trail (Minneapolis)
With designated bike, run, and walk lanes, this trail is generally car-free making your run much safer and easier to plan routes. Nice greenery and cool sights make this run very interesting. It's also very flat and straight for a nice long run.
The Minneapolis Lakes
Featuring several loops around Lake Calhoun, Lake Harriet, Lake of the Isles, and Cedar Lake provide beautiful scenery, beautiful homes, and the ability to challenge yourself by going around multiple lakes.
Lake Phalen and Como Lake (St. Paul)
Run around the two most visited lakes in St. Paul for an extra challenge, or go for a short and scenic run. The trails run right along the lake, giving you beautiful views from wherever you are. Most of the trail is flat, but features some short, but steep hills.
Minnehaha Falls (Minneapolis)
The trail runs right next to Minnehaha Creek and (of course) features Minnehaha Falls. The trail is nice and flat, but for an extra challenge you can run up the 100 stair steps to get to a nice, beautiful overlook to enjoy the fall colors and views of the creek and waterfall.
Pike Island (St. Paul)
Pike Island is about a 3-mile loop at Fort Snelling State Park. It features the Mississippi River to one side and the Minnesota to the other. For a nice, short, and scenic run, Pike Island is a great trail.
West Mississippi River Road (Minneapolis)
Run along the Mississippi River and enjoy the sights of the river as well as views of downtown Minneapolis, such as the great architecture of the Guthrie Theater. It's a nice, flat, and paved trail with easy access to the Stone Arch Bridge for a quick detour.
Eloise Butler Sanctuary (Minneapolis)
For a quick, scenic run head to Eloise Butler Sanctuary Garden. It contains a self-guided hike that is runnable and features fifteen acres of woods, wetlands, and prairie habitats containing five-hundred species of native plants.
Cedar Lake LRT Regional Trail (Minneapolis)
Located in an abandoned Minneapolis and St. Louis railway, the Cedar Lake LRT Regional Trail runs along mostly industrial scenery, but also offers great views of downtown Minneapolis' skyscrapers
About the Contributors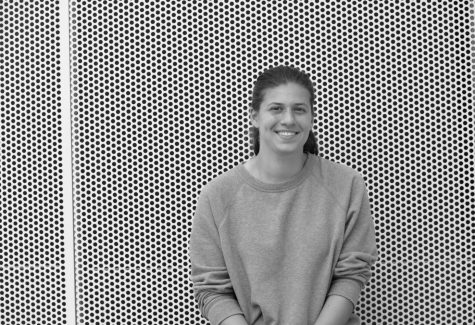 Jenny Sogin, The Rubicon Feature Editor
Jenny Sogin is a junior and the co-Feature editor of The Rubicon. Sogin plays soccer and downhill ski races for St. Paul Academy and Summit School. When...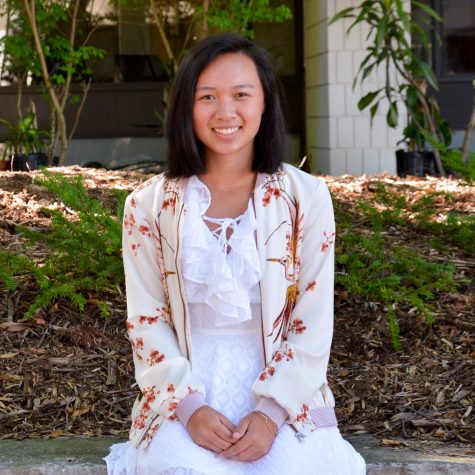 Diane Huang, Director of RubicOnline
As Diane Huang enters her senior year at St. Paul Academy and Summit School she also settles into a familiar, yet newly titled role as Director of RubicOnline....