[FOOD REVIEW] Tono's Pizzeria & Cheeseteaks well worth the wait
Shortly after the closing of The St. Clair Broiler, the space was renovated, and Tono's Pizzeria + Cheesesteaks opened up. As soon as you walk in you see a large oven right behind the counter featuring beautiful tilework that spells out "Tono".
The menu has a good variety of different cheesesteaks, pizzas, salads, and more. What is very nice about Tono's is that most of it is customizable, allowing you to add or remove whatever ingredients, pick different proteins, and much more.
I placed an online order for a #7 Fresh Prince Cheesesteak with steak and pepper jack cheese for pickup. When I first placed the order at around 4 p.m., the estimated wait time was 30 minutes, which seemed like an awfully long time for a single sandwich. However, the pickup was very smooth; they have a pickup counter that made the process very quick.
When I placed the bag in my car, the smell instantly filled the air; it smelled amazing. The taste was no different. The steak and onions had a strong flavor that worked amazingly well with the garlic aioli and vegetables. This sandwich was one of the best cheesesteaks I've ever tasted. The bread was fresh and soft which made it a lot easier to eat, unlike many cheesesteaks which are often very difficult to eat due to dry and stale bread. Included with the sandwich was a side of fries. The fries were soft and had perfect color, texture, and just the right amount of salt. Overall the meal was satisfying and the portion felt just right.
Was it worth it? The answer is for sure. The subtotal for the sandwich was $13, the wait was a slightly longer than I would have liked, but the food and service was superb. Tono's accepts online orders for pickup or delivery through their website, or dine-in orders.
Leave a Comment
About the Contributor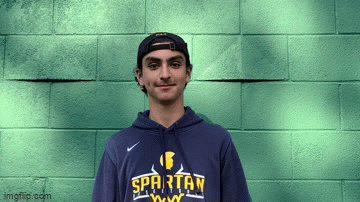 Salah Abdulkarim, Editor in Chief
Salah Abdulkarim is the Editor in Chief of The Rubicon. This is his fourth year on staff. Over the summer, Salah was an intern at the National Scholastic...