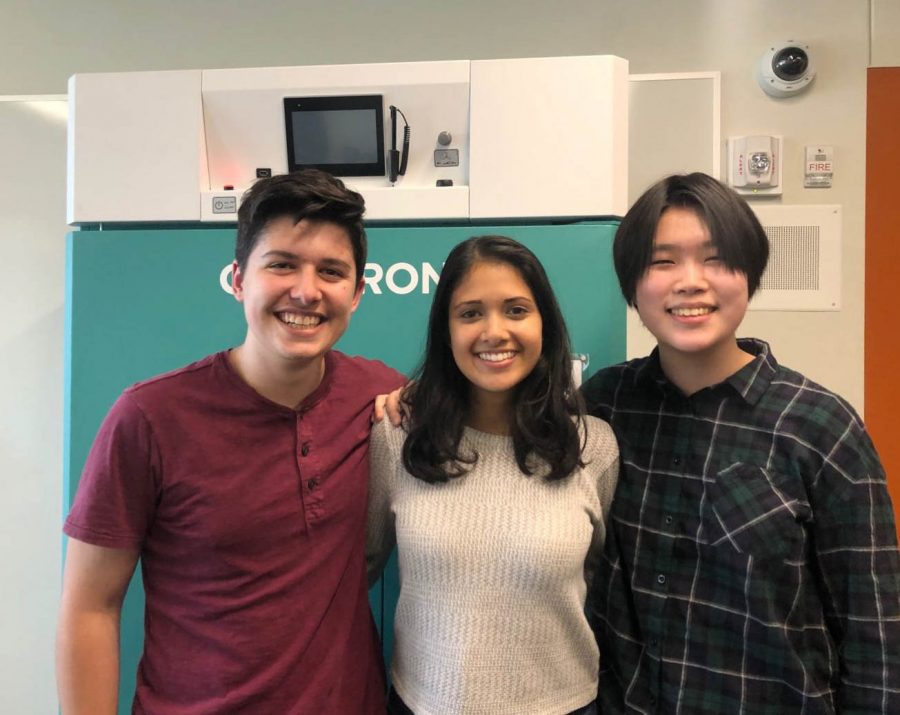 Emma Sampson
On March 30-31, 11 SPA students, who qualified for the state competition on Mar. 1, competed in the Minnesota State Science Fair. Students Sameer Bijwadia, Maddy Breton, Richard Chang, Anthony Chen, Brennan Keogh, Gabriel Konar-Steenberg, Abdelrahman Mokbel, Melissa Nie, Nathan Sobotka, Nitya Thakkar, and Kelby Wittenberg all submitted their projects to be judged up against the other top qualifiers from across the region.  
After deliberation and tough decisions made amongst the intense competition, 3 SPA students qualified for the prestigious ISEF (Intel Science and Engineering Fair) finals. Held in Phoenix in May 2019, Nitya Thakkar, Ethan Dincer, and Melissa Nie were selected for the fully-funded trip. Additionally, two other students, Kelby Wittenberg and Gabriel Konar-Steenberg were both named ISEF alternates. 
After months of preparation, the students who participate in the science fair competitions are more than ready to finally showcase their works. ISEF qualifier and Senior Nitta Thakkar spent 6 weeks researching her project at UMass Amherst and was more than ready to get the competition going.
"The fair itself was really long and there were also long periods of time where there was no one there to ask me questions about my project. However, there were also times when there were so many people around and such a wide range of questions that it was overwhelming. The more questions and practice I got, however, the better my project and presenting got," said Thakkar.
Junior Melissa Nie also qualified for ISEF but was quite surprised when she was nominated. "I did not get any special awards from sponsors so I was not expecting to get nominated and was super surprised when they said my name. Normally, if you qualify for ISEF you also win other awards. Nonetheless, winning was super exciting and felt like a dream. I was so excited that I almost fell on my way up the stairs," said Nie.
Senior Ethan Dincer also felt the same way. "It was unexpected to be selected to ISEF because I did this research a year ago and didn't win any other awards," said Dincer.
Additionally, several awards were handed out to students whos project did may not have qualified but certainly did impress. Among those winning various assortments of awards were Kelby Wittenberg (finished in the top 5%), Maddy Breton, Anthony Chen, Melissa Nie, Nathan Sobotka, Nitya Thakkar (the next 10%), Brennan Keogh, Gabriel Konar-Steenberg (the next 15%), and Sameer Bijwadia. Additionally, Maddy Breton, Anthony Chen, Gabriel Konar-Steenberg, Melissa Nie, Nathan Sobotka, Nitya Thakkar, and Kelby Wittenberg were also given the Seagate Emerging Scientist Award, given to the top 10% of projects presented by first-year presenters. Kelby Wittenberg also won a 2nd place grant from 3M for the Most Innovative Science Award, granting him $300 and the invitation to present at 3M in May. 
Those interested in taking Advanced Science Research in the future and competing in the State Science Fair should contact Karissa Baker, teacher of the Advanced Science Research Class.