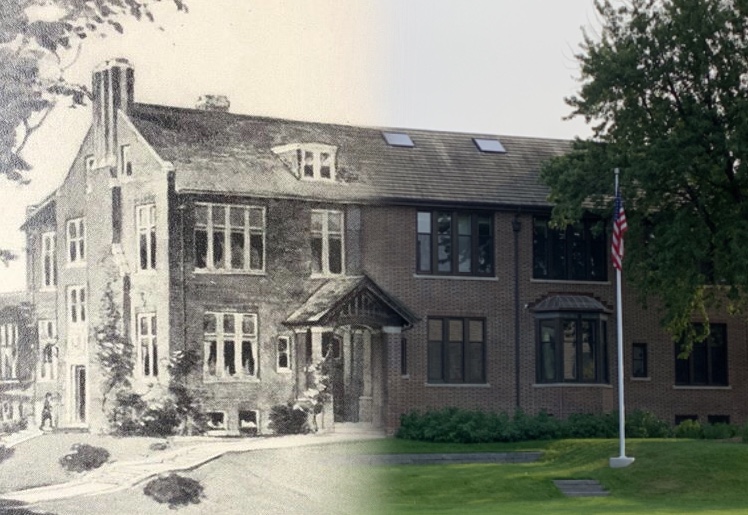 Mimi Huelster
When thinking of a school, what comes to mind? A campus brimming with students, exploding with activity and the vibrance of life? Or an empty parking lot with a "CLOSED TO VISITORS" stand-up sign blocking the main entrance?
If it was fall 2019, no one would have chosen the latter. But in fall 2020, that is no longer the case.
Yet, throughout the history of St. Paul Academy and Summit School, there have been a handful of times when the school building closed down temporarily like this.
The most similar instances? Now and another notable, similar time: the Influenza of 1918. Although archives and information on SPA during the 1918 outbreak were unavailable, files and information about the outbreak and its effect on schools in the Twin Cities were obtainable. Below are the scenarios of 1918 and 2020.
Juxtapose of SPA in 1918 (left) vs. 2020 (right) made by Elle Chen. Images (left) taken from the SPA Instagram and (right) taken by Mimi Huelster.