[THE THIRD WAY] Second district midterm profile
With the 2018-2019 school year comes the heat of the 2018 election season, and many seniors are going to be voting for the first time. St. Paul Academy and Summit School needs to keep itself informed about what's being called the most important midterm in decades. Because of this, I'm doing a profile on as many high-level Minnesota races as I can in order to inform the community (from my perspective, of course).
We start in one of the most interesting battlegrounds in Minnesota. The second district encompasses all of the Southeast metro and many of the exurbs like New Prague, Cannon Falls, and Plainview. Dirty-blond-haired tea partier Jason Lewis exemplifies the new Republican party. Like many in leadership of this ruling party, Lewis' roots lie in talk radio. His hit "The Jason Lewis Show," was more extreme than right-wing talk radio usually is. His comments included labeling women as brainless for voting on women's issues, asking why he couldn't call women slurs, and suggesting that women were too emotional to have the vote before suffrage. His response was not even to deny the allegations, but accept them in full force. He instead deflected, asking why his opponent wouldn't focus on the issues, rather than his character. The worst of it, though, was comparing slavery to same sex marriage, and saying that slavery prevention shouldn't be a cause of the federal government.
"
Angela Dawn Craig is many positive things, but she is also a loser. Not a loser in the pitiable sense, just literally"
When focusing on somebody like Lewis, I really want to be unbiased, I want to focus on the issues and figure out whose policies would benefit the 2nd district and the world at large. It's hard to do that when we're facing a person who, like the president, claims that the very framework for debate, the media, is fake.
So, if this is an opinion against Jason Lewis, it should also be for something else. Angela Dawn Craig is many positive things, but she is also a loser. Not a loser in the pitiable sense, just literally. She narrowly lost an open general election to Lewis, which can partially be blamed on the complacency and underperformance of Democrats at the time, but it raises concerns about her electability in '18. One of the biggest differences between the two election cycles is how much the candidates focus on Trump. Craig tried to win on a "Trump bad" platform, and while I agree that Trump, indeed, is bad, I think it makes a terrible campaign strategy and gives the voters nothing to vote for. Craig is now inching away from that platform. Her biggest issues are healthcare and the economy, not unlike the many Democrats running this year. Craig's focus on a system of healthcare that gives everyone access and an economy that isn't just working on paper is admirable. Despite her flaws, Craig would be a marked improvement over the current person representing the South metro, and flipping a swing district like that would go a long way toward having a Democratic check on the president.
Leave a Comment
About the Writer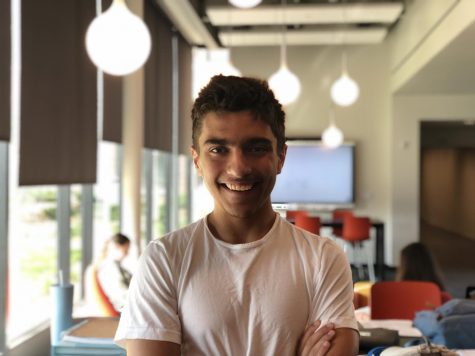 Kieran Singh, Columnist
Kieran Singh is the Columnist for RubicOnline. Kieran enjoys journalism because it is an outlet for him to share his political voice. Outside of RubicOnline, Kieran...