The Gods of Egypt manage to turn a Greek story line into a mediocrity movie experience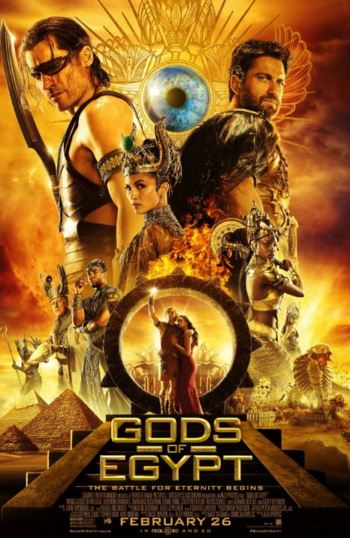 The Gods of Egypt tells the story of a man named Bek, who lives in an alternative ancient Egypt where gods and men live together. He attends the coronation of Horus by his father king Osiris, but when Osiris' evil brother Set kills him and steals the throne and blocks off the Afterlife from the poor, Bek and Horus must begin a journey to restore peace.
The Gods of Egypt is an average movie. It felt like every Greek and Roman war movie made in the last ten years, just with new gods and a new continent. It's definitely made for a certain type of movie goer. If 300 was enjoyable, or any other movies that fall into that category, this movie will be just as entertaining. It will certainly contain enough gore and war.
Moving beyond the genre, the rest of the movie was okay. The acting was pretty good, nothing award winning though.  But the effects were definitely up to par. The plot development was also a little slow. It felt like the main characters did a lot of walking in order to get things done. It makes sense that they needed to get to different places, it was just boring to watch. The biggest problem that occurs within the film is white washing. While it supposedly takes place in Egypt, almost every main character is very, very white.
Overall, The Gods of Egypt isn't an awful movie. Its something to see if there nothing else to do or nothing else to see. It's got entertainment value, but little more.  3/5 stars.