College Board sued over digital AP exam glitches
The College Board is currently receiving heavy backlash from their technological problems.
High school students around the world began taking online Advanced Placement exams, but some say they've encountered problems submitting their responses and may have to retake the exams at a later date. This has been present with students at SPA as well, and these complications are especially difficult to work with during a time when everything is online and technological problems are very impactful.
Typically, AP exams are taken in person. However, The College Board announced that because of the coronavirus pandemic, the 2020 exams would be offered to be taken online. However, there were an imaginable amount of students that suffered from technological problems during the exams. Not only were they unable to submit their answers, but the problems were also very confusing to students as the site was not prepared for the crash.
Junior Niko Liepins had been preparing for the AP Calculus AB exam, but he suffered from problems uploading his work.
"
It just seemed like the AP system crashed."
— Niko Liepins
"During the exam itself, I personally didn't experience too many complications," said Liepins. "I was able to upload all my answers, and during the exam, it didn't seem like anything really was wrong. It was when I sent the final "submit" button, I received a screen that said, "we didn't receive your final responses." At that point, I was very confused. I was not sure if they received some of the answers, or none of them, I had no idea what the deal was. I reached out to Ms. Hill, sharing what I experienced, and she recommended for me to sign up for a retake. I had to condense what I experienced into a smaller story to fit into their feedback box."
Many students were not sure about what the complications even were, and therefore had no idea about what to do to combat them. Liepins was told that his answers were not being uploaded although he did provide an adequate amount of time to upload.
"I don't actually know what the problem was because I was able to submit everything just fine," said Liepins. "I was able to click that final submit button on the last question and it brought me to what should have been the "your AP exam is complete" window. Instead, I received the window I mentioned previously. It said something along the lines of "it looked like you didn't finish uploading something." The odd part is that I started uploading everything during the five-minute countdown because, when the timer turns red and starts counting down from five minutes, you should stop your work and begin uploading your work. Despite following those recommendations and getting things uploaded on time, I still got the error message. It just seemed like the AP system crashed. I was waiting for another window with more instructions to show up, but the screen just went blank and it gave no information about what I should do."
"
At one percent, tens of thousands of students were impacted but it appears the failure rate was much higher."
"Another thing with that was that when I started my exam after logging in and waiting for it to begin, the next page said that my exam couldn't load and that I should reload the page. This was odd because the previous page stated to never reload the page during the exam. Nonetheless, I followed what the new window said and reloaded the page, and it just didn't work. I had to exit out of the whole window, go back, reassess my exam ticket, sign back in, and that lost me some time. But then I was still able to complete and give enough time to upload my answers. After that whole ordeal, I was still told that they didn't receive my answers," Liepins said.
Thousands of students across the country were experiencing struggles, but it was also consistent throughout different exams with different complications.
"I heard from Ms. Hill that other students taking the same exam like me, AP Calc AB, suffered from similar complications I've also heard that many students from different exams also had problems. I also took the AP Spanish exam, and there were also some complications with the app we needed to use. It just didn't work very well. We had timed conversations, so the timers and beep sounds were inaccurate and rather abrupt. So there were technological problems all across the board."
The testing company estimated that only 1% of the 2.2 million online AP tests taken suffered from technical glitches that prevented students from submitting their answers once the test had been completed. At one percent, tens of thousands of students were impacted but it appears the failure rate was much higher.
These problems were present during the first week, and the College Board provided different ways to submit answers to the second week's test-takers. They said they will allow some test-takers to email their responses in the coming week instead of submitting through the site. However, this means that the previous exams had to be canceled.
"To protect the security and validity of exams, we're unable to accept submissions from students who tested May 11-15," the College Board said. "However, these students can feel confident that the email option will be in place for them during the makeup exams."
Many people were not satisfied with their response, and the College Board is currently receiving heavy backlash from their technological problems.
"
A class-action lawsuit has been filed against the College Board."
A class-action lawsuit has been filed against the College Board on behalf of high school students who took an online version of the Advanced Placement exam and experienced complications with submitting their work due to technical issues. The lawsuit demands the College Board pay more than $500 million in monetary relief and accept the students' answers instead of requiring them to re-take the test in June. The suit's claims against the College Board include breach of contract, gross negligence, misrepresentation, and violations of the Americans With Disabilities Act. The lawsuit asks that the College Board accept any test answers from last week's AP tests that can be shown to have been completed in time by timestamp, photo, and email. It charges that the College Board ignored warnings that giving AP tests online would discriminate against students with disabilities and those who did not have access to technology or the Internet at home to take the exams.
Currently, students who were unable to submit their AP exam answers have been told to re-take the test in June.
If schools remain closed this fall due to the pandemic, the College Board has stated that they will provide an online SAT exam, similar to their modified AP exams.
The original image taken by Ali Zilahy can be found at Flickr CC.
Leave a Comment
About the Contributor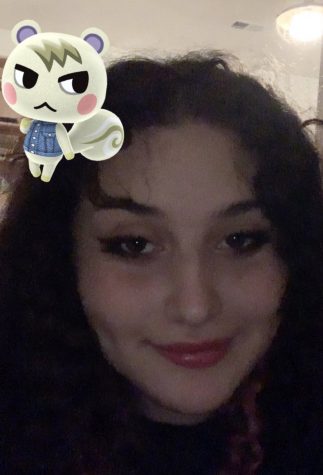 Lara Cayci, Opinion Editor
Lara Cayci has been on the RubicOnline staff for three years, working as a Staff Writer, co-Opinion Editor and Illustrator. While staying home during the...