The AirPod takeover
A technology trend that has recently filled the pockets of music lovers and workaholics alike are Apple's AirPods. First introduced as a project in September of 2016, Apple AirPods have popularized the school's halls this fall.
AirPods automatically connect to an iPhone using Bluetooth and have the ability to sense when they are inside a customers ear. The headphones are compatible with any Apple product including the Apple watch, iPad, and Mac computers.
And, while these new headphones have taken away the pain of tangled up cords, they have turned headphones into closely resembling what an iPhone itself is able to do. With a W1chip that improves sound and quality apple has been able to allow users to tap into Siri; allowing users to pause their music, ask a question, or start a playlist hands-free.
Senior Preston Fares purchased Apple's AirPods and explains that the product is essential to music lovers.
"
I love my AirPods. They are really fun to use and make listening to music while doing homework really easy"
— Preston Fares
"I love my AirPods. They are really fun to use and make listening to music while doing homework really easy," Fares said. 
While some students use these headphones for academic purposes they can be used for any activity inside the consumer's imagination. Junior Pia Shultz has a similar opinion.
"I love the AirPods because it makes listening to music with my friends super easy. We used to have to sit really close together while doing homework if we wanted to listen to music. Now, we can share the headphones super easily; I have one ear while my friend has the other. I love it," Schultz said.
Whether it's the easy to use nature of the AirPods or the new capabilities thanks to the W1 chip that intrigues people to pay the hefty 150.00 market value they are everywhere. Senior Will Christakos recently bought AirPods and will never go back.
"They are just a super cool product and make listening to music so easy," Christakos said. 
Leave a Comment
About the Contributors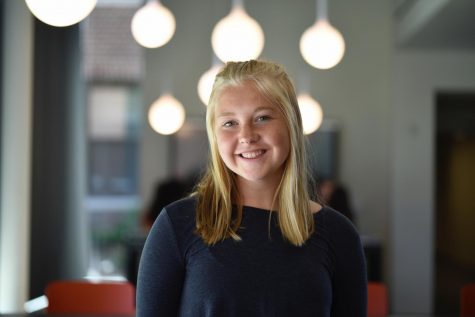 Emma Sampson, Sports Editor
Emma Sampson is the Sports Editor at RubicOnline. Going into her third year on staff, she is excited to edit and publish in a section that she is passionate...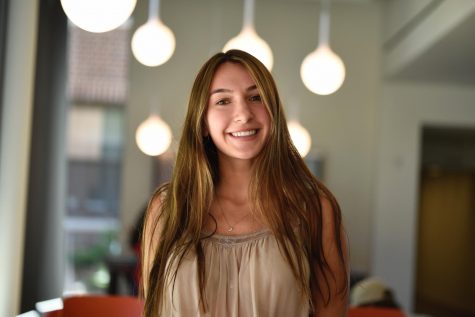 Mimi Geller, Director of RubicOnline
Mimi Geller is the Director of RubicOnline. This is her fourth year on staff. Mimi believes that high school journalism connects people by sharing their...