[THE 5] Travel ban expansion, Coronavirus fueled racism, Kobe Bryant's death and more
Local
2020 presidential hopeful and Minnesota local Amy Klobuchar has been under fire for a case from when she was a prosecutor that sent Myon Burrell, a black teen, to jail, serving a life sentence. The case was that of a 2002 killing of a 11 year old girl, Tyesha Edwards. She was shot by a stray bullet in her dining room while doing homework. Witness' credibility has been questioned, key evidence has gone missing or was never obtained, and Burrell's co-defendants have admitted to having a connection to the murder and have claimed that Burrell was not involved or even present when Edwards was killed. One co-defendant, Ike Tyson, claims he was the shooter. Tyson has told conflicting stories to police, but he claims that those inconsistencies stem from him just saying what he thought would keep the police away from him. Burrell has maintained his innocence to this day.
(Source: Fox News)
National
The Trump administration has announced an expansion on their 2017 travel ban, often called the 'Muslim Ban.' This expansion will deny visas to six new countries, Myanmar, Kyrgyzstan, Sudan, Tanzania, Eritrea, and Nigeria. This expansion will affect an estimated 25% of Africans, according to W. Gyude Moore with the Center for Global Development. The White House has stated that most of the countries banned didn't comply with identity-verification and information-sharing rules. Some have speculated that this expansion of his original travel ban is less about security and more about President Donald Trump's opinions. Trump has made comments about Africa specifically implying that Nigerians lived in 'huts' and has asked why immigration services don't favor immigrants from places like Norway.
(Source: New York Times)
In a 51-49 vote on Friday, the senate voted to not bring new witnesses to the stand for the impeachment trial of Donald Trump. This vote will make it easier and quicker to acquit Trump for charges of abuse of power and obstruction-of-Congress. Every Democrat and two Republicans voted to hear new witnesses while the rest of the Republicans votes not to hear new witnesses.
(Source: Wall Street Journal)
On Sunday morning, Kobe Bryant, his 13 year old daughter, and seven others were killed in a helicopter accident in Calabasas California. Bryant was a five time champion with the Los Angeles Lakers before he retired in 2016. The cause of the crash is not clear but visibility was poor the day of the crash and the helicopter pilot was not licensed to fly in poor visibility. Bryant was very involved with his family, the passengers on the flight were on their way to Bryant's daughter's youth basketball game. The death came as a shock to the thousands of people who were influenced by Bryant, and many have taken to social media to mourn the loss.
(Source: New York Times)
International
Worldwide, the Coronavirus has fueled racism towards Chinese people, as well as all Asians. Racist sentiment reminiscent of 19th century United States' propaganda deeming Chinese immigrants unclean and uncivilized has come up on social media as well as in media around the world, with some newspapers even going as far as to use the extremely racist phrase "yellow peril" in their headlines. In Canada, New Zealand and England, people of Asian decent have reported discrimination. In Vietnam and Japan, stores have put signs out stating that Chinese were not allowed inside. This reaction to the Coronavirus is starting to feel very similar to the reaction to the 2003 SARS epidemic in which Asian people lost job offers and were threatened to be evicted from their homes and Asian businesses suffered huge losses and even received hate messages.
(Source: CNN)
About the Writer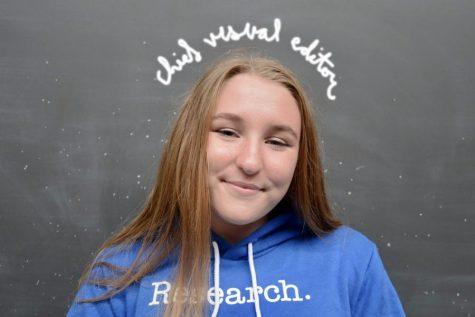 Evelyn Lillemoe, Chief Visual Editor
Evelyn is the Chief Visual Editor on The Rubicon. This is her third year on staff. Evelyn loves journalism because it gives her the chance to share absent...