[The 5] Security increase for trial in Floyd's death, Biden's immigration plan introduced, Texas snowstroms getting worse and more
LOCAL
Many National Guard troops and law enforcement officers will join together in Minneapolis during the trial of the police officer charged with the death of George Floyd. The security for the trial is very robust in hopes of preventing the violence of last year's events. Streets are prepared to shut down and businesses have been informed of the increase of security and possible violent unrest of residents. State Patrol Col. Matt Langer is assuring residents that the authorities will protect everyone's rights to protest peacefully.
(Source: The Star Tribune)
Scientists at the Metropolitan Council and the University of Minnesota's Genomics Center have started to look in the Twin Cities sewers for new COVID-19 variants. Traces of the COVID-19 virus can be detected in wastewater allowing scientists to see where new COVID-19 variant hot spots are beginning to emerge. Scientists want to track the growth of new variants in the sewage and hopefully stop it in its tracks.
(Source: The Star Tribune)
NATIONAL
Texas is still getting winter storms causing people to adjust their lifestyles for their safety. Chaos is erupting as people and their homes are unprepared for cold temperatures. Many power outages have occurred leaving around 2.5 million in the dark and some homes didn't have access to water for days. In light of this chaos, Texans were being to boil their water as another snowstorm approached. Fortunately, FEMA has begun to send essential supplies like bottled waters, blankets and generators to families in need.
(Source: The New York Times)
President Joe Biden's immigration plan is soon to be introduced in the House on Thursday. The immigration plan proposal presents an eight-year path for the 11 million undocumented immigrants in the U.S. to gain citizenship. This plan furthers his promise to modernizes the country's immigration plan and grant citizenship to all undocumented Americans.
(Source: The New York Times)
INTERNATIONAL
The Pfizer and Moderna vaccines are showing signs of decreasing effectiveness for the South African COVID-19 variant. This worried Pfizer and BioNTech researchers and scientists causing them to announce they were taking steps to develop a solution to this problem. Fortunately, the Pfizer and Moderna vaccines are working effectively to neutralize the variant found in Britain.
(Source: The Washington Post)
Leave a Comment
About the Writer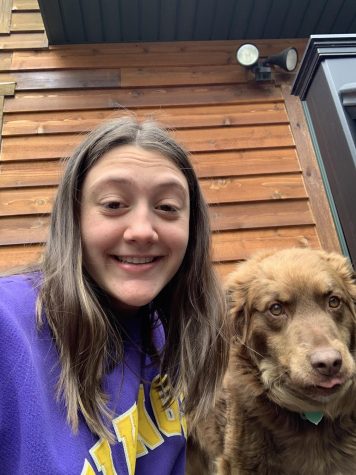 Annika Rock, News Editor
Annika Rock is a News Editor at RubicOnline. This is her second year on staff. During quarantine, she has been taken daily walks around her neighborhood...