[THE 5] Armed robbery, Russian resignations, Hurricane Maria, impeachment proceedings, Trump lawsuit
Hang on for a minute...we're trying to find some more stories you might like.
Local
El Burrito Mercado, a Mexican marketplace in St. Paul, was robbed at gunpoint on Friday. Two masked gunmen told everyone in the store to get on the ground and give the gunmen their wallets and cellphones. No one was hurt in the robbery, though it was a traumatic experience for many. Police are talking to potential witnesses but no one has been taken into custody by the police yet. This is the first time El Burrito Mercado has experienced something like this in it's 40 years of existence. 
(Source: Star Tribune)
National
Senate Majority Leader Mitch McConnell has announced that the impeachment process in the Senate will start at 1 pm on Tuesday. Each side of the issue will be given 24 hours over the course of two days to present their case. After those four days, senators have 16 hours to question both the defense and the prosecution. Following this will be four hours of debate. Then witnesses will be chosen. When the deliberations are over, the senators will vote on each impeachment article.
(Source: Fox News)
The Trump administration is being sued for doing what people are accusing as an illegal end run around Congress. The lawsuit was filed Thursday by the District of Columbia, New York City, and 14 states, including Minnesota, against the Agriculture Department. The goal was to block a rule, set to be finalized in April, that tightened work requirements for those receiving food stamps. The Agriculture Department has estimated that around 700,000 people would no longer have access to food stamps under this new rule.
(Source: New York Times)
International
Russian Prime Minister Dmitry Medvedev announced on Wednesday that the entire Russian government was resigning. This mass resignation came in response to President Vladimir Putin's plans to reform the political system in a way that could continue to give him power after his presidency ends. The reforms gave the prime minister more power than the president, and many speculate that Putin plans on taking the position of prime minister for himself after his presidency. The resignation was explained by Medvedev as a way to avoid getting in the way of Putin's plans.
(Source: CNN)
A warehouse full of unused hurricane aid supplies was found in Ponce, Puerto Rico. The materials were most likely supposed to be used to help people after Hurricane Maria but were never given out. Many believed that victims of Hurricane Maria should have been sent more aid, so to find that some was unused angered many. Residents of Ponce have lined up to get those supplies as Ponce has been hit hard with recent tremors. Puerto Rico Gov. Wanda Vázquez Garced has fired Carlos Acevedo, director of Puerto Rico's Office of Emergency Management, and many have taken to the streets to demand more action taken. 
(Source: CNN)
About the Writer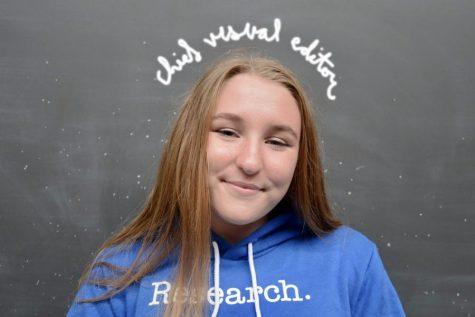 Evelyn Lillemoe, Chief Visual Editor
Evelyn is the Chief Visual Editor on The Rubicon. This is her third year on staff. Evelyn loves journalism because it gives her the chance to share absent...