[THE 5] 1,700 untested rape kits, Minneapolis shooting, impeachment and Hong Kong
Local
The Minneapolis Police Department revealed this Friday that they have a backlog of 1,700 untested rape kits, despite that only 194 untested kits had been previously been recorded. The inaccuracies are due to an accounting error in 2015. "We had a failure in terms of the auditing process of those kits. That is unacceptable," Police Chief Medaria Arradondo told Minnesota Public Radio. The kits are still viable for analysis and the department is working with advocates for victims of sexual assault to figure out how the department will proceed in contacting the victims whose rape kits have been untested. 
(Source: MPR)
A man was shot near the Stone Arch Bridge and died in the hospital on Sunday. The man is estimated to be in his 30s and has not been identified to the public. This shooting marks the 40th homicide of 2019 in Minneapolis, according to Minneapolis Police Department.
(Source: MPR)
National
The public impeachment hearings for President Trump started this week. So far the witnesses consist of Marie Yovonavitch, formerly the U.S. ambassador to Ukraine, George Kent, the deputy assistant secretary of state for European and Eurasian Affairs, and Bill Taylor, the top U.S. diplomat to Ukraine. Trump tweeted about the testimonies around 30 times during the hearings. Many Democrats are changing their wording from 'quid pro quo' to bribery or extortion and many suspect this is a way to change public opinion as 'quid pro quo' is a phrase many don't understand but 'bribery' and 'extortion' are very commonly understood. Scheduled for next week are eight more witnesses' testimonies. 
(Source: CBS News)
International
The ongoing Hong Kong protests have escalated in the past week with students at Hong Kong universities barricading their campuses. The protests have also been increasing in violence with police using tear gas and protesters using bow and arrows, petrol bombs and other weapons. On Monday, students occupying Hong Kong's Polytechnic University set a fire at the entrance to keep the police out. One of the factors in this increased tension was the death of a 22-year-old whose death was related to protesting. Neither the police or the protesters have shown any inclination of backing down which leaves the end of the protests unclear.
(Source: CNN)
About the Writer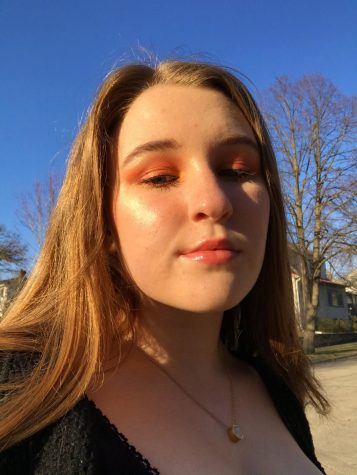 Evelyn Lillemoe, Chief Visual Editor
Evelyn Lillemoe is the Chief Visual Editor on The Rubicon. This is her fourth year on staff. Evelyn has been spending her free time during the COVID-19...