Flickr CC: Jonathan Cutrer
The Winter storm that started in mid-February and caused a statewide power outage in Texas left millions of people without access to power or clean water. Burst pipes have made cleanup an ongoing concern, and while many Texas counties were approved for a major disaster declaration, state and local governments don't have enough resources to help on their own.
The crisis in Texas gathered a lot of mutual aid and support. Financial donations, warm food drives, and access to necessities poured in from individuals local and national.
Students recognize the disadvantages that people in Texas face because of the uncharacteristic forecasts. Sophomore Solvej Eversoll said, "I feel for all of the families affected by the weather in Texas because they are not prepared for the cold and conditions that they are experiencing. Especially after Hurricane Harvey and all the other natural disasters that have occurred there recently, I hope we can support them as a country to help communities in need."
Texas' power grid was designed for weather well outside the realm of traditional Texas weather, just not this far. "Every single one of our sources of power supply underperformed," Rice University Professor Daniel Cohan said in a Twitter thread.
So many of the misleading narratives about the #TexasBlackout are missing a fundamental understanding of our electric power supply, and its mutual vulnerabilities with our gas systems. We're facing an energy systems crisis, not just an electricity crisis.
— Daniel Cohan (@cohan_ds) February 17, 2021
Cohan went on to say that it wasn't just a power system problem, but that there is a fundamental problem with energy systems across Texas (and probably the rest of the United States too). These bizarre weather occurrences, while not only causing a humanitarian crisis, add to the long list of environmental concerns proving the effect of climate change.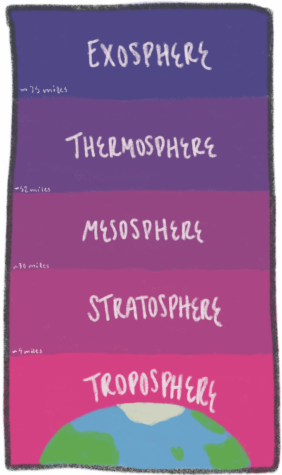 While climate change can't be proven by a singular event, what has been happening especially during the past winters is alarming enough. In December, scientists noticed an SSW (Sudden Stratospheric Warming), which happens in Earth's stratosphere every so often but even more due to human activity leading to an increase in greenhouse gases, as put by CBS News. Things like this disrupt the flow of cold air in Antarctica, which spreads this polar vortex further South, like what happened in Texas and other states experiencing abnormally cold temperatures.
As weather and seasonal climate will continue to oscillate because of global warming, energy systems across the globe will need to be rethought and restructured to accommodate for the extreme weather conditions that have started to happen and will inevitably continue. "I think it is really important to continue to fund research and solutions for climate change otherwise we will see more extreme weather like this," Eversoll said.