Tech Trends: Harry Potter Pokemon Go expected to hit the market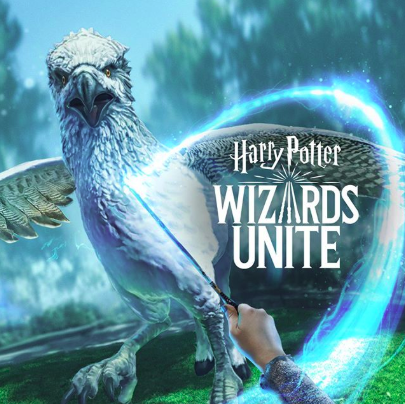 In the Summer of 2016, Pokemon Go's debut had users running around outside catching as "many as you can." Immediately after the launch of Pokemon Go, fans rumored about a possible "Harry Potter Go" hitting the market and mimicking the already popular Pokemon Go. However, rumors were soon set to rest as the video promoting the app at the time was deemed fake.
Three years after the sensational hit Pokemon Go, many wonder if the app will see any interest at all as the original Pokemon Go saw far less use after that initial summer of 2016. Junior Pia Schultz seems to argue that the app won't gain much attention.
"Pokemon Go was so huge because we had never (or at least I had never) seem anything like it. The app's timing was perfect as well because it was the middle of summer. After summer though, it kinda became irrelevant. Not a lot of people have used Pokemon go since, so I find it hard to believe that a Harry Potter version would really be that popular," Schultz said.
Hitting the market April 17 for beta testing in New Zeland, the app Wizards Unite has seen immense popularity from prospective users. Players, or more so wizards, are able to collect different artifacts and save character after playing a mini-game to do so. Afterward, users are able to add to their collection and level up.
Senior Muriel Lang, who was quite fond of the original Pokemon Go, thinks that the app will be popular.
"I think that the app could be super popular, especially for those super into Harry Potter," Lang said.
While the app has yet to actually hit the market, according to Hypable, Harry Potter fans were ecstatic to hear about the new Harry Potter Pokemon Go. Many users created Google Play accounts and changed their account location to New Zealand in order to get a 48-hour taste of the game.
Whether the app hits the market in late 2019 or not, the hype is there and Potter fans are waiting.