Offer in-depth technology courses for teachers, too
Technology has become an invaluable resource for the upper school curriculum. Often, teachers will have students complete online activities, watch videos, or take quizzes using their computers. At this point, computers have become inseparable from our education. 
Technology changes at an extremely quick rate. It is often said that a piece of technology is old as soon as you take it out of the box. The rapid pace at which technology develops is both a curse and a blessing: new and improved technology allows for greater capabilities through many different mediums, but it is often hard to keep up with how to control and utilize the new tech that is presented to us. For students, it is often easier to adapt to new and innovative technologies because we were born into an era where this accelerated rate of innovation was already taking place. For teachers, especially the ones that are older, this might not be true, as the development of new technologies started growing exponentially in the last decade or so, and it's only continued accelerating in the present day. It makes it harder for teachers that aren't as familiar with technology to utilize it to its full potential.
While it is understandable that there is a learning curve, with the addition of the Schilling Center and the inclusion of a SmartBoard in every single room, knowing how to use new pieces of technology well should be a priority for teachers that have moved into that space. It can take precious class time if a teacher has to figure out how to get something to work. It would enhance the classroom experience if teachers dived more in depth into the features of the technology we acquire.
The Student Technology Committee, or STC, was founded this year in order to provide a liaison on topics of technology use between students and faculty. This type of issue would be perfect for them to tackle in the form of providing workshops for teachers that are curious on how to most effectively use the technology provided to them. Luckily, the more complex machines in the Schilling Center, like the 3D printer and laser cutter, are rarely utilized by courses such as chemistry and math so there would be no need to create courses for those specific areas. It would be appropriate to create courses on the piece of technology that is in every room in Schilling: the SmartBoards. No matter what the discipline of the class is, every teacher in the Schilling Center utilizes the SmartBoards for everything from slides of notes to video presentations. Additionally, SmartBoards are about to be added to the history and English wings, which creates even more demand for teachers that would benefit from classes on how to use them.
"Even though my class wouldn't necessarily use the SmartBoards all the time, if they had classes [on how to use SmartBoards], I would probably take them," US History teacher Olivia Rodriguez said.
"I definitely think it would be good idea [to have these classes]," said senior Isaac Fink.
"We have all these new tools and it would definitely help if there were classes to teach teachers how to use them," he said.
Creating classes for teachers on how to utilize the tips and tricks of the SmartBoards would not only make class go smoother, but enhance the lessons that are taught within St. Paul Academy and Summit School's walls.
Leave a Comment
About the Contributor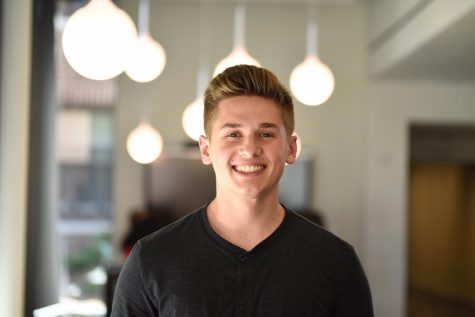 Kelby Wittenberg, News Editor
Kelby Wittenberg is the Rubicon News co-editor at RubicOnline. This is his fourth year on staff. He enjoys RubicOnline because he believes news is the...