Task force will examine racial justice on campus
St. Paul Academy formed a new task force to study racial issues across departments and grade levels. In an email to students and faculty, Head of School Bryn Roberts wrote "Despite progress and success, work remains to be done," regarding racial issues.
9th grader Hamza Murad said, "I have seen a lack of colored teachers especially in middle school" adding more about what issues still remain.
9th grader, Malachi Gross said, "At SPA, there seems to be a disconnect between the idea encouraging diversity and actual diversity occurring."
The hope is that the task force will help with this fear of no action happening and create a change with diversity.
The reason this new task force was made was because "work remains to be done" as Roberts wrote.
Ad chair of the task force, Naomi Taylor said, "We need to increase the student and staff of color representation."
The steering committee will send surveys that will offer a check-in to the committee about how the school needs to improve. The hope is that this new task force will provide more information for future issues rather than fix them right now. With this information, the task force plans to have a consultant look at and assess the information the students gave via the questionnaire, Taylor said. This will also provide another layer of safety and comfort for students of color. By having a form that will get information to faculty in a way that doesn't require students, who may be shy to talk in person, to talk in person; there will hopefully be more clarity on the issues happening in SPA right now.
However, 9th grader Humza Murad does not think that this will work well unless it is pulled off correctly. Murad said, "Everyone's word needs to be heard for it to be useful. It's uncomforting that we need this task force in the first place," Humza Murad said.
When these issues aren't known amongst the community It becomes a lot harder to solve or prevent them. This new task force will be able to communicate with the public and share this information.
Not only is this task force helping with racial injustice in SPA but it also aids affinity groups. Different affinity groups are for people of a certain race, ethnicity, gender identity, or faith; an affinity group is based on one of those identifying factors and those that identify with that certain trait can join that affinity group. SPA has many affinity groups students can join. Right now, affinity groups are being used to help students empower themselves by surrounding themselves with people who share that specific aspect of their identity.
9th grader Ford Reedy said, "They are making people less marginalized and comfortable in both the skin and school they are in."
Dr. Taylor agrees with this: "affinity groups give people of color comfort by letting them be with people who share that aspect of their identity."
In the end, the main goal of this new task force and the existing affinity groups is to create racial equality within the SPA community.
"Although I do believe things will continue to get better, our society will always have some sort of bias and some sort of problem," Reedy said.
Leave a Comment
About the Writer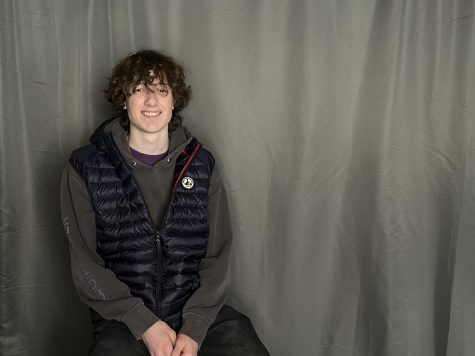 McKinley Garner, A&E Editor
I'm McKinley Garner (he/him), an A&E Editor for The Rubicon. In the past, I worked as a staff writer. Other than my work for The Rubicon, I participate...