Take advantage of the weather, get outside and exercise
With its fresh air, cool breeze, and blue skies, Spring is one of the best times to exercise outside. However, without a sports team that forces players to exercise, it can be hard to make the leap from sitting indoors all winter to going outside to exercise; it's even harder to stay in the habit of exercising. But never fear, Fitness for Life teacher Cari Jo Anderson is here, with a few tips for those looking to get outside and exercise.
The Twin Cities has some of the best running and biking trails around, and with the warmer, more enjoyable weather, these scenic paths will make exercising a more enjoyable activity. If gyms are too expensive to join, the Spring is also a great opportunity to do different types of training, and can even act as a stand in for a gym.
"[You can] use benches for step ups or push ups, incline ramps to do lunges, stairs for speed work, [and] curbs for calf raises. Knowing that all I need is outside my door [really] excites me," Anderson said.
Even with these accessible places to go, it can still be hard to get in the habit. However, Anderson has a few tips to counter the tendency to quit after a week or two.
"Have an exercise partner! Someone to exercise with creates accountability, is a great motivator and makes it more fun. [You can also] write down a plan and record progress. By having a written plan and a visual to see progress, it keeps motivation going," Anderson said.
In order to stay in the habit of exercising, it is also vital to do an activity that is fun and enjoyable.
"Join a team or have a group of friends who enjoy the same activities you do: golfing, frisbee golf, run club, softball, rowing, [or] group exercise classes. I have a faithful workout friend who I've been exercising with for almost 4 years now. That has helped [me] a ton," Anderson said. "Do something you enjoy. If you don't like running, don't run. Find an activity that you know you'll want to make time for, look at your schedule for the week, plan on it and follow through!"
Even with the motivation to keep on going, Spring in Minnesota can be unpredictable, and may end up spoiling the motivation to get outside and be active.
"Since the weather can be fickle, I always make sure that I am properly dressed. That helps me mentally prepare for the exercise I'm going to do," Anderson said.
It is important to make sure that there is a lot of diversity in someone's exercise schedule. Keeping it mixed up will not only make each week more interesting, but it will also aid in different areas of fitness.
"One thing I've really enjoyed doing is combining cardio with weights every other day, and then going to a Corepower yoga class the other days to add variety to the week," Anderson said. "Adding in recreational sports on the weekends and utilizing early mornings for runs helps with time management as well as keeps motivation going if I didn't get in the workouts I wanted to during the week."
For those who are less interested in exercise, but want some ways to stay healthier, Anderson has some tips to maximize every day activities.
"[You can] use a bathroom that is furthest away from where you started. Take the stairs whenever you have the chance. Park in a parking spot that is further away from the door. Ride your bike or walk to the store instead of drive. Go for a walk if you're stressed or anxious. Be intentional about standing up every 15 minutes to keep blood moving," Anderson said.
About the Contributor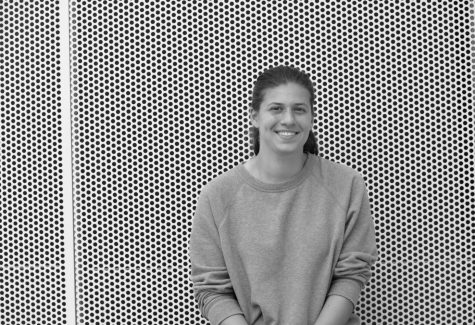 Jenny Sogin, The Rubicon Feature Editor
Jenny Sogin is a junior and the co-Feature editor of The Rubicon. Sogin plays soccer and downhill ski races for St. Paul Academy and Summit School. When...