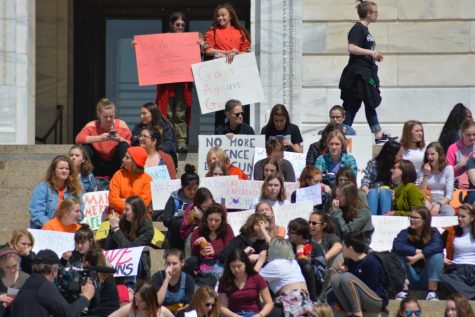 Marlee Baron, Managing Editor

April 23, 2018
"Protect students, not guns" "We are enraged" "Thoughts and prayers are not bulletproof." These are just some of the messages that were plastered on signs in the Huss Center on Apr. 20 as students gathered to walk to the capitol to rally against gun violence This particular walkout, althou...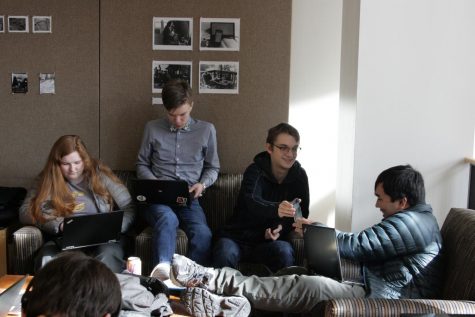 Sharee Roman, Photographer

April 21, 2018
On National Walk Out day, students marched to the Capitol to emphasize the need for increased gun control in response to the recent school shootings. Although plenty of students participated in the walkout, students who did not march remained at school. 9th grader Allison Audette did...